Who won the bidding of the recent UNR TLD auction?
Frank Schilling's Uni Naming & Registry (UNR) held the biggest no reserve auction of TLDs in a while, with 23 gTLDs on the chopping block at once.
The registration and qualification process lasted several weeks and the final auction took place from April 28th-30th.
According to UNR, more than 250 businesses and individuals signed up to potentially join in this historic event, and ultimately 17 bidders deposited tens of millions in deposits to participate.
Neither UNR nor its affiliates bid in the auctions.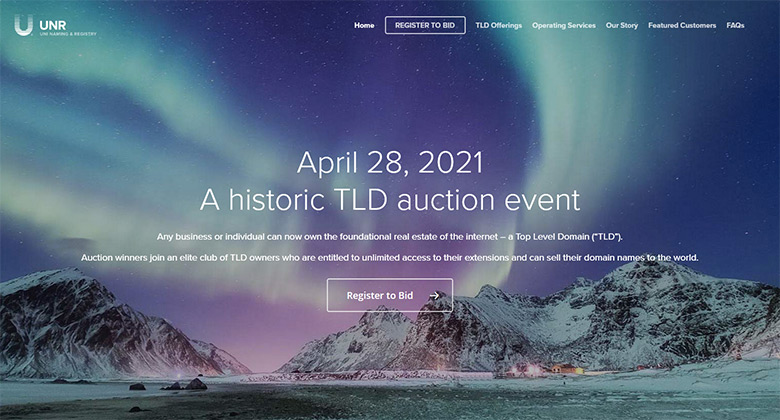 In the end, the company announced gross receipts of more than $40 million dollars as proceeds from the auction.
So who won the bidding out of 17 bidders? Enterprising domain investors want to know.

We reached out to UNR and this is what they responded with:
"Unfortunately we are contractually prohibited from sharing who the winners are. They will announce themselves when they're ready."
It's disappointing to not receive a list of winners at this point but hopefully in the coming weeks and months this information will be released.

Copyright © 2022 DomainGang.com · All Rights Reserved.
Comments
2 Responses to "Who won the bidding of the recent UNR TLD auction?"