Domainer faces : Alexander, Alvin and George – three guys we met at MERGE! 2017
MERGE! 2017 in Orlando, Florida, brought together domain conference veterans and newcomers alike.
We met several people from the domain industry who shared their story, and what motivates them on a day to day basis.
Here are three of them, in alphabetical order.
Alexander Schubert, from Germany, is a resident of Riga, Latvia for the past decade.

Alexander is a fan of healthy, mostly vegetarian food, and fitness. He's familiar with the multi-stakeholder model and processes of ICANN, and came to MERGE! to seek investment opportunities by networking with company executives.
Alvin Brown, of Austin, Texas, is a domain investor, technologist and entrepreneur.

Alvin is familiar with what it takes to work for large corporations such as Cisco, and came to MERGE! to engage other domain investors, and to learn more about the blockchain technology.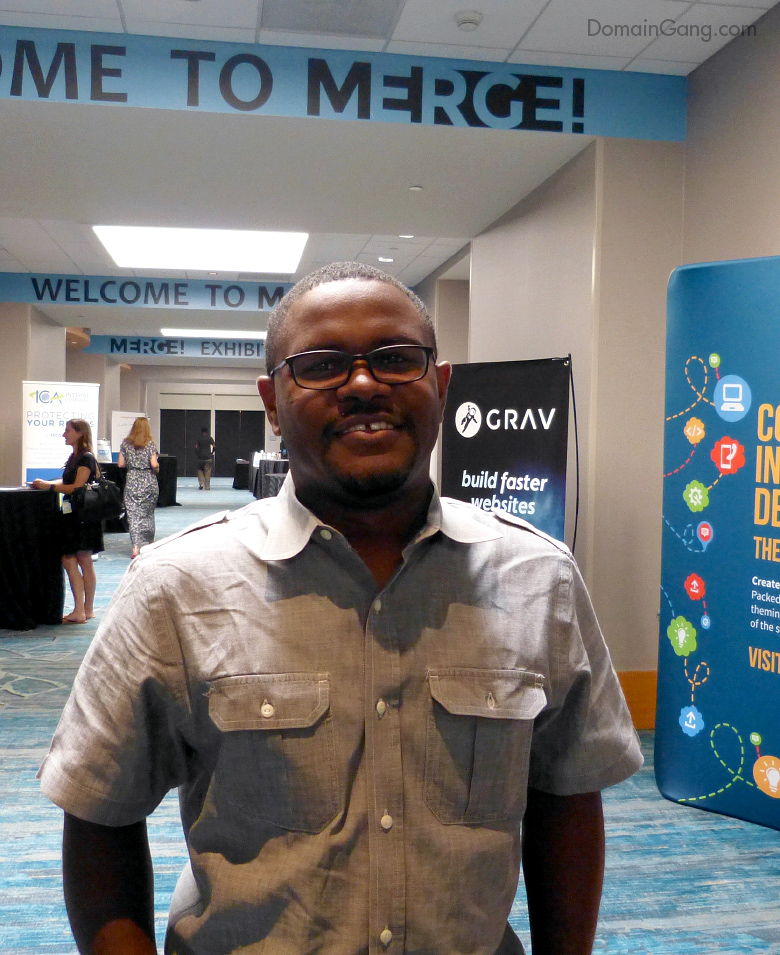 George Verdugo, of Kansas City, Missouri, is a known domain investor, real estate professional and founder of Hotels.CLUB.

George arrived at MERGE! early on, for some R&R with his wife, and to meet with domain investors and business people, particularly targeting the Latin American market.
This could be you, next year, at MERGE! 2018. 😀

If you missed out on our MERGE! 2017 coverage, check out Day 1, Day 2, Day 3 and Day 4 of the multi-discipline conference.

Copyright © 2023 DomainGang.com · All Rights Reserved.
Comments
2 Responses to "Domainer faces : Alexander, Alvin and George – three guys we met at MERGE! 2017"