Sticky cookies : How to empty the #domains from your #Afternic cart after #WHOIS
If you WHOIS domains using the domain industry's standard tool, DomainTools, you will notice that many domains are linked for sale to external marketplaces.
Checking that green link to see where the domain is listed, and for how much, can be simply a matter of curiosity.
When that domain is listed at Afternic, however, that link sets a cookie to your browser and gets added to a cart.
If you're logged in with your Afternic account at that point, it's easy to remove that domain. If you're not logged in, then the domain remains in a stateless cart, and each subsequent domain gets added as well. You cannot delete these domains by clicking on the "X" mark!
That's the magic of persistent cookies.
In time, the ridiculously long life of these Afternic cookies makes your stateless cart look like this: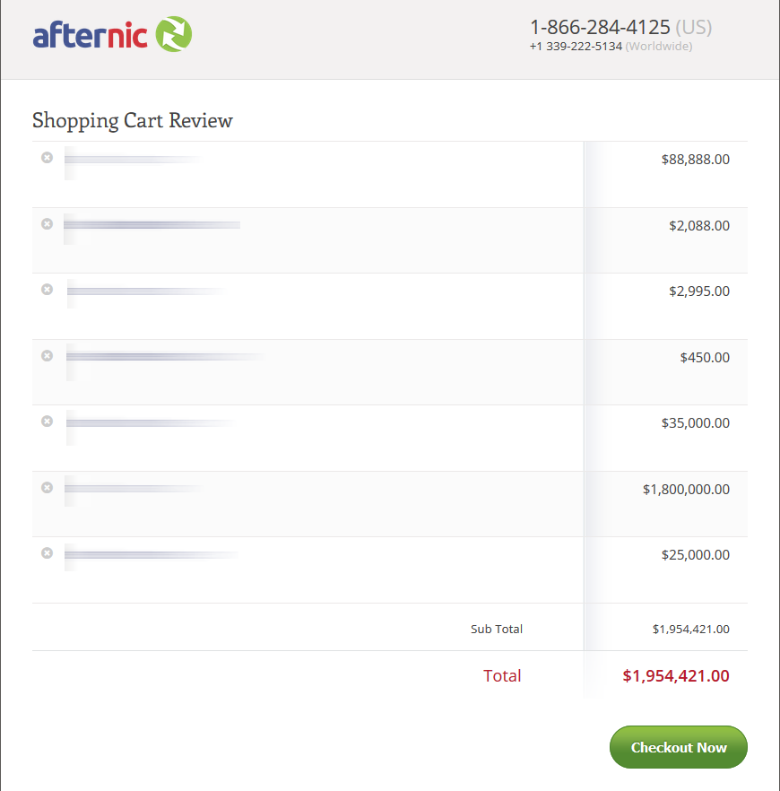 The friendly-colored, "Checkout Now" button indicates that you're willing to pay almost $2 million dollars for these domains.
Granted, one of them, Rams.com, is the current behemoth.
Here's how to remove those Afternic cookies from Firefox:
First, bring up Tools > Options from the drop down menu, and navigate to Privacy & Security on the left. Under "History" on the main panel, click on the link that says "remove individual cookies."
Once there, type "afternic" in the search bar, then highlight its contents:
Click on "Remove Selected" and you're done.
A similar option can be used in Chrome and other web browsers. Repeat as often as needed.
Now you can surf the DomainTools WHOIS without worrying that your bank account will be overdrawn by a couple of million dollars. 😀
Copyright © 2023 DomainGang.com · All Rights Reserved.
Comments
One Response to "Sticky cookies : How to empty the #domains from your #Afternic cart after #WHOIS"