The FBI seized #Jetflicks and #IStreamItAll #domains for streaming media piracy
The Federal Bureau of Investigation has seized the domains and servers of a pirate media service operating for almost a decade.
The FBI announcement states that eight individuals were charged with conspiring to violate federal criminal copyright law by running two of the largest unauthorized streaming services in the United States, resulting in the loss of millions of dollars by television program and motion picture copyright owners.
In the process, the domains istreamitall.com and istreamitall.mobi were seized. The domains are now displaying the standard FBI notice about seized domains: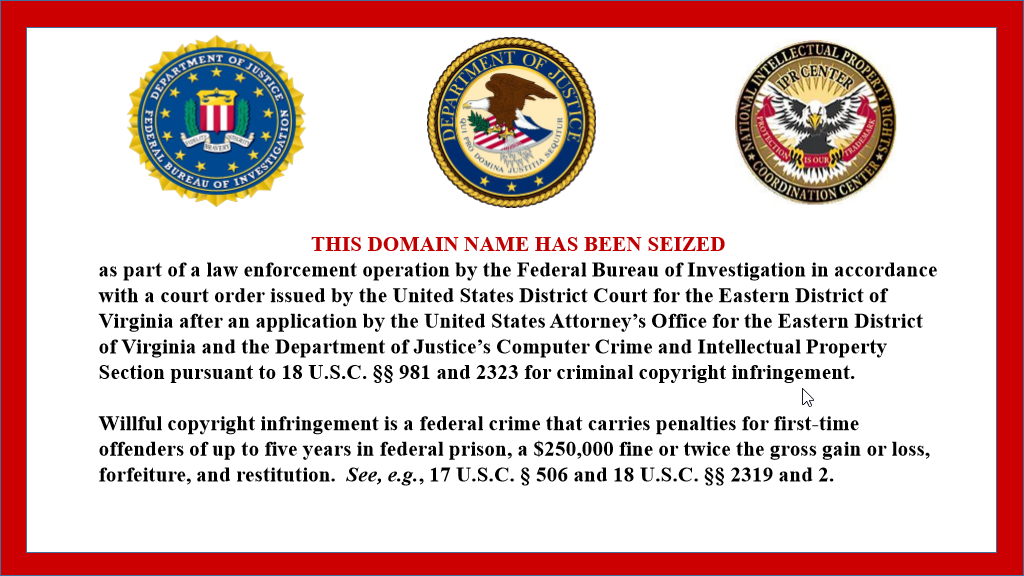 At various times, Jetflicks used the domains jetflicks.mobi, jetflicks.net, and jetflicks.com, as well as servers and computers in the United States and Canada to search for, download, process, store, stream, and make available for download infringing television programs, the indictment says.

Copyright © 2023 DomainGang.com · All Rights Reserved.