Editorial : Brace for the era of #domain anarchy, once #WHOIS goes dark
Welcome to the May editorial; it's the month of flowers, and nothing blooms more aggressively than the thorny issue of GDPR.
A mix of rules and penalties, allegedly devised to protect the privacy of Europe's citizens, this far-reaching law will release its stinky aroma on May 25th.
The European Union is a loose geopolitical and financial amalgam; its unity has sustained large cracks in recent years. Eventually, Great Britain decided to pull out of the Union, and whether it was a good move or a disastrous one remains to be seen.
The rest of the world, and the US in particular, is bracing for the effects that the GDPR will impose on a wide variety of businesses. In the domain industry, the most important tool to identify domain ownership, the WHOIS database, is about to become segmented, if not go completely dark, under GDPR pressure.
While some ICANN bureaucrats are singing the same privacy tune that the GDPR creators came up with, businesses that provide services based on WHOIS data are far from happy.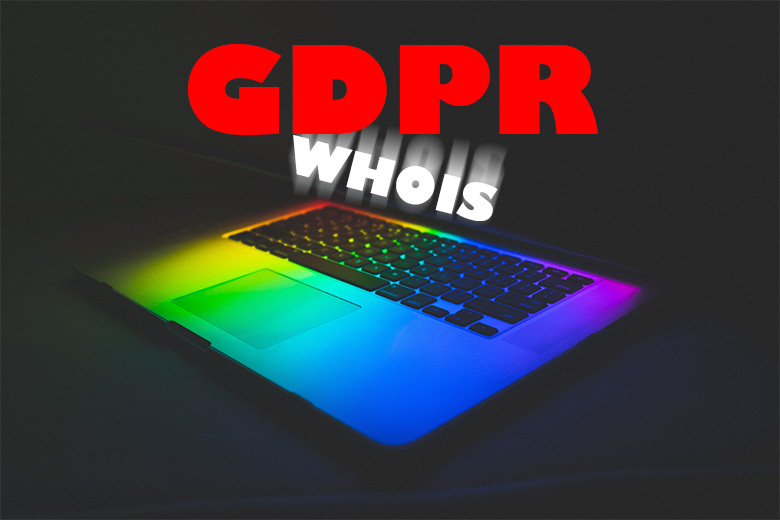 Domain registries, registrars and registrants involved in domain investing will now have a hard time providing or perusing essential information related to domain ownership verification. Domain investors need to buy and sell domains with ease and transparency, a layer that will soon disappear.
Security experts agree that cybercrime research will be difficult, if not impossible, without WHOIS data.
Brian Krebs shared his wisdom of many years as an experienced investigative reporter, dispelling the current myths invented by pro-GDPR acolytes.
Caleb Barlow, vice president of threat intelligence at IBM security, told Axios:
"To give you a sense of the scale here, just at IBM alone using WHOIS data we identify 1.3 million malicious domains per month that we share with the security industry to block spam and break up cybercrime campaigns. Without WHOIS data, our analysis found it might take over 30 days to detect malicious domains via other methods."
The amount of self-serving hubris surrounding the GDPR is immense, and we expect a massive increase in domain cybercrime in 2018 and for years to come.
Researching data on domain theft, domain hijacking and other domain crime, will become a Heraclean task impossible to sustain.
Cyber thieves and regular criminals will be rejoicing, thanks to the apparent lack of spine by ICANN to oppose this ridiculous concoction of regulations and penalties Made in Europe.

Copyright © 2021 DomainGang.com · All Rights Reserved.