Going.com: Trademark registration application hit bump
In January, Scott's Cheap Flights, Inc. rebranded to Going.com. The company followed up with an application to register GOING.COM as a trademark with the USPTO.
That application was filed for the following products/services:
Providing information via computer networks in the fields of cultural events and location-based educational and entertainment activities.
Interestingly, the date of first use was listed as in 2007, when Going was clearly not called Going; they were using the domain ScottsCheapFlights.com.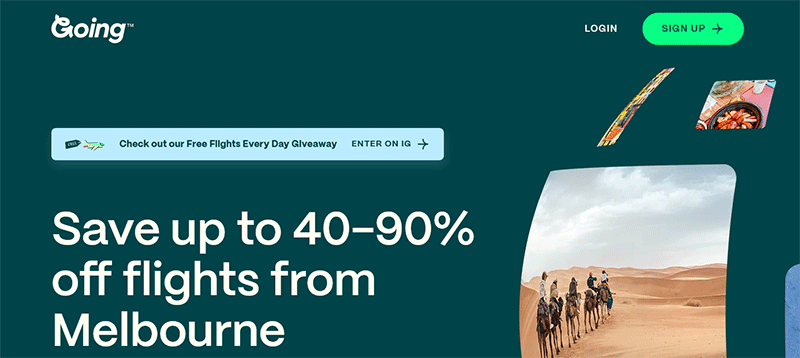 Regardless, that trademark application hit a bump on the road, as the examining attorney made an initial refusal, citing confusion with another mark, GOING OVERTOWN. That mark is related to information and services about Overtown, a historic neighborhood in Miami.
Although the decision is not final, it shows the increased difficulties that generic domain names might face when used as company names and brands.
Copyright © 2023 DomainGang.com · All Rights Reserved.