#Domain memes: Rebranding during a Zoom call?
Domain memes are our open-ended, recurring series of fun incidents related to the domain industry and technology.
Identifying such funny or more serious incidents, domain memes offer a quick laugh – or an intense scratch of the top of your head. Whatever works for you.
Domain rebranding is a serious step up for any company that wants to move to a better TLD. Doing it over a Zoom call might be a disaster.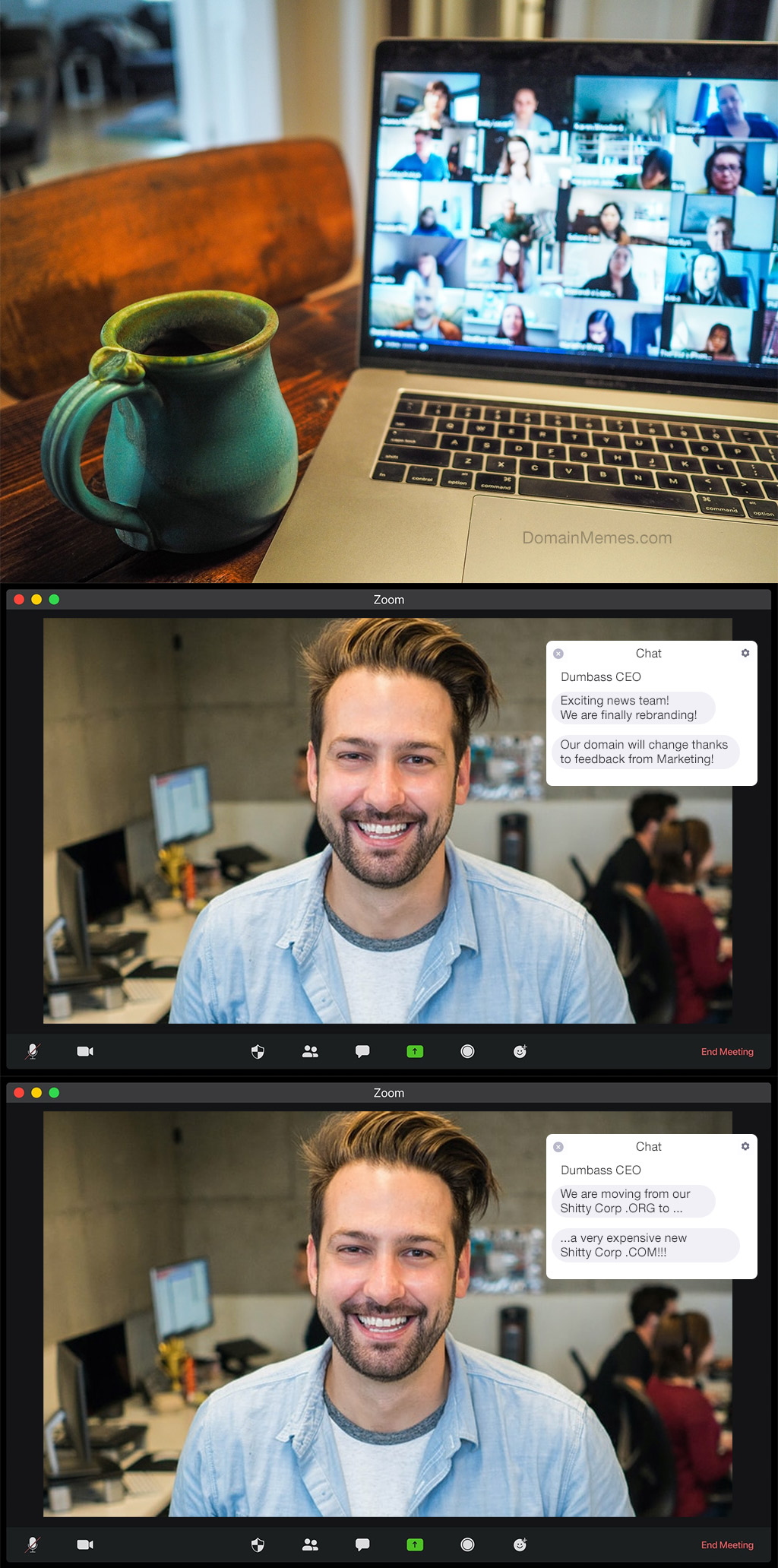 Copyright © 2023 DomainGang.com · All Rights Reserved.