#ABBA .com : The most valuable four letter #domain ever?
ABBA.com might as well have hit the jackpot, as the most valuable four letter (LLLL) .com domain in existence.
Thirty-six years after they disbanded in 1982, ABBA – the Swedish supergroup – is back together again, making music.
That's right. Agnetha, Björn, Benny, and Anni-Frid are back together. Mamma mia! 😀
Registered in 1999, the domain ABBA.com states that it's about the American Bed and Breakfast Association.
We aren't sure that such an association exists today, but the domain ABBA.com is listed for sale at Sedo, with the seller's location being in Panama.
ABBA.com existed as early as in 1996, according to this capture from Archive.org. Back then, it displayed contact information about the American Bed & Breakfast Association.
Meanwhile, the official ABBA site is ABBAsite.com. Easy to remember. ABBA is also a registered trademark of the group.
Is ABBA.com now the most valuable Swedish four letter .com domain, after IKEA.com? 😀
While the ABBA.com owners might want to keep the domain away from "for sale" signs, they will surely enjoy the tons of type-in traffic it'll be receiving from the Swedish group's faithful friends.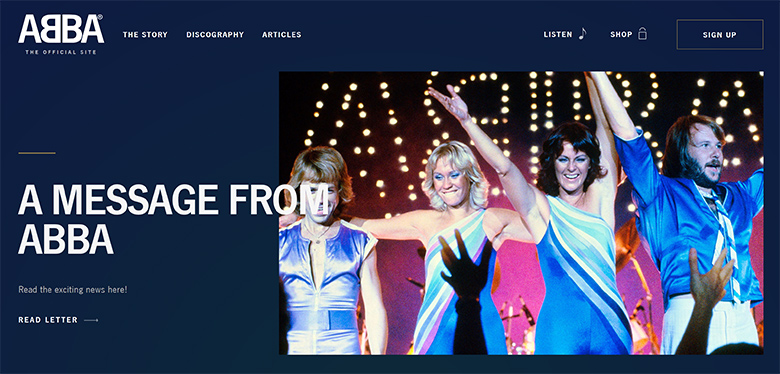 Copyright © 2022 DomainGang.com · All Rights Reserved.
Comments
2 Responses to "#ABBA .com : The most valuable four letter #domain ever?"