Community Bankers Association of Ohio moved from .com to a .bank domain
The Community Bankers Association of Ohio (CBAO) announced that it will no longer use the domain name CBAO.com, moving to CBAO.bank instead.
According to the announcement, the bank will thus provide its members with enhanced security in email and web interactions.
CBAO.com now forwards to CBAO.bank.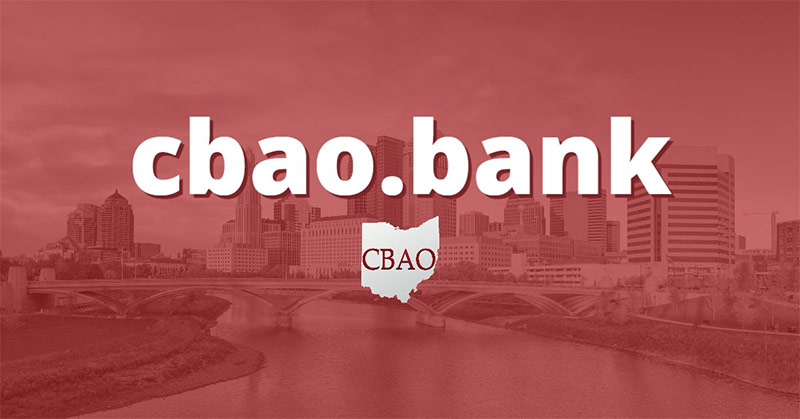 Dot .Bank has been adopted by banks and other financial institutions to the tune of approximately 2,700 domains. It requires its registrants to be verifiable as banks. At its peak, in 2016, more than 3,500 .bank domains were registered.
Hopefully the bank will continue to renew the domain CBAO.com as it'd be really dangerous if the domain expired and/or dropped. CBAO.com is a LLLL .com registered in 1996.
Copyright © 2023 DomainGang.com · All Rights Reserved.
Comments
2 Responses to "Community Bankers Association of Ohio moved from .com to a .bank domain"