Global Domain Report 2022: Facts and figures about the domain industry
Two important domain industry companies, InterNetX and Sedo, collaborated on a detailed report for 2022.
The Global Domain Report / 2022 edition is the result of the most comprehensive, in-depth analysis of the domain industry's metrics and statistics, along with forecasts about the future.
Hakan Ali, CMO & CSO at InterNetX & Sedo, pointed out that 2021 was a sensational year with "4 million domains registered and an increase of 15% in domain sales."
While the ongoing COVID-19 pandemic presented the global economy and people worldwide with several challenges, the domain industry continued to move forward without slowing down, benefiting from the further push for digitalization, embracing new trends and opening doors to new applications.
The Global Domain Report provides valuable insights into the status quo of the domain industry, showing the latest developments, tendencies and trends and offering a view on potential market and business opportunities.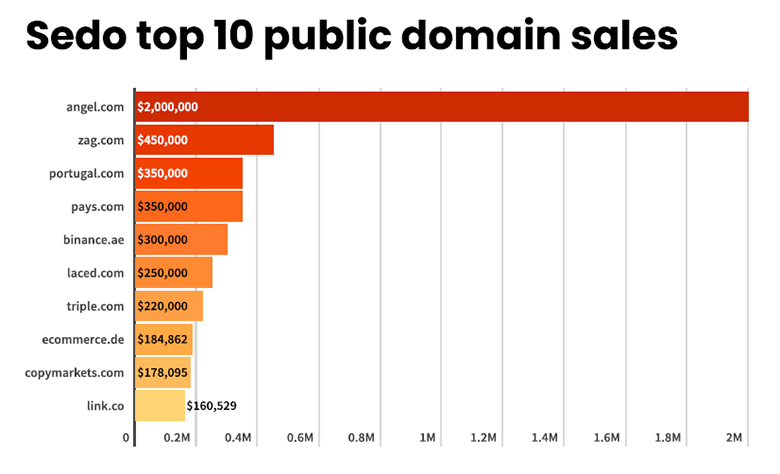 The Global Domain Report / 2022 edition also covers new topics such as NFT, crypto, and blockchain as they apply to domain investing and sales. With the rise of NFTs, domains have experienced a new hype as objects of investment and speculation.
Many thanks to our kind sponsors, InterNetX and Sedo for producing this remarkable report.
Copyright © 2023 DomainGang.com · All Rights Reserved.