Nolan Arenado : Millionaire MLB player's #domain name "for sale" at Afternic
Nolan Arenado will be batting millions of dollars out of the park, and yet he doesn't own his matching dot .com domain. Welcome to the era of Instagram and KIK.
Afternic is facilitating the sale of NolanArenado.com, the matching domain of Nolan Arenado, MLB's highest paid player as of today.
After closing on a Major League Baseball contract with the Colorado Rockies, Nolan Arenado is set to receive a record-setting $260 million dollars.
The eight year long contract includes a full no trade clause, and might make the registrant of NolanArenado.com a bit uneasy.
While they want $1,300 dollars for the domain, the MLB player will most likely want to take advantage of his fame and expand on his personal brand. He can easily drop $100k on lawyers, if he feels "extorted."
In such cases, the prudent thing to do is offer the domain NolanArenado.com to the player, for free – seeking in return some merchandise and an honest thank you.
Will Afternic keep the domain in its inventory?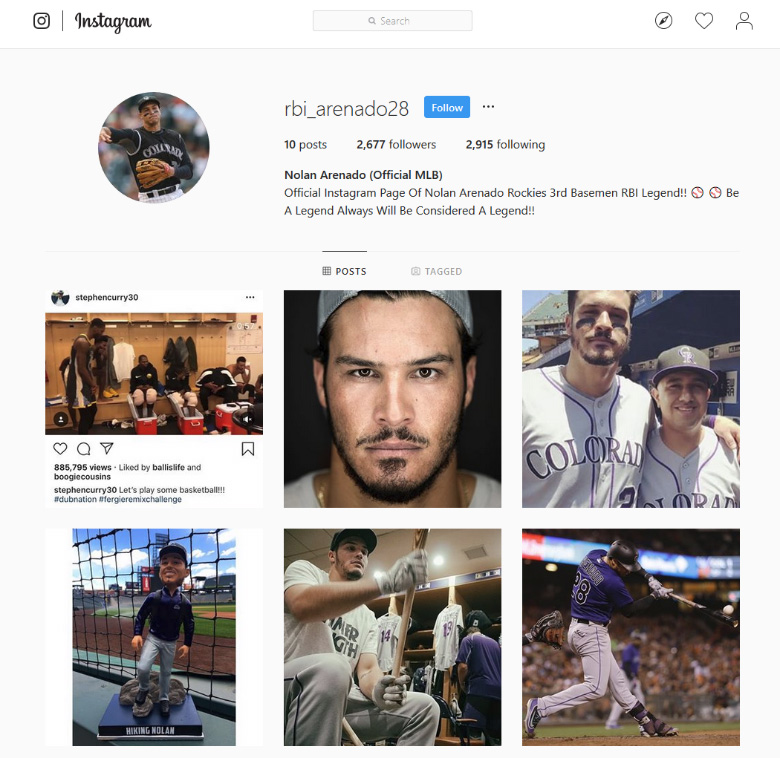 Copyright © 2021 DomainGang.com · All Rights Reserved.