#Sedo : Domain sales report | August 8, 2022 — M2.com at 80,000 British Pounds
Sedo domain sales report: Top sale is the domain M2.com for 80,000 British Pounds ($96,709 dollars.)
Welcome to the latest domain sales report by Sedo; this time we cover the sales week ending on August 8, 2022. This information has been provided by Sedo.com, kind sponsors of DomainGang.
The Sedo marketplace sells great domains 24/7 providing a great service. Sedo established its 100% home-based operations early in 2020; don't' miss the Sedo @ Home interview!
This report contains 7 domains sold at five figures as seen below – dot .com only:
m2.com 80000 GBP
viya.com 28001 USD
igk.com 25000 USD
1008.com 22000 USD
kicky.com 20000 EUR
hvar.com 15000 EUR
ninjalabs.com 10000 USD
Sales prices are listed in USD and also in EUR or GBP, but are converted in USD for ranking purposes.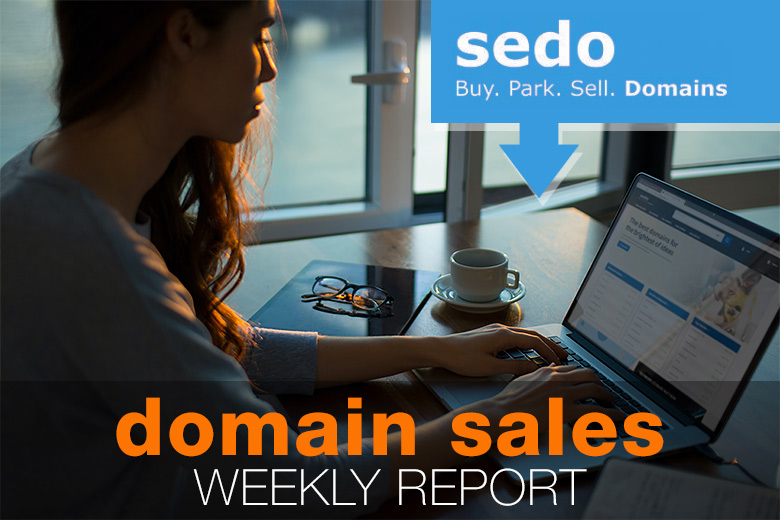 Further down the list, some solid sales of .com domain names, for amounts between $2,000 dollars and $9,999 dollars:
fairhome.com 7500 EUR
produze.com 5799 USD
autoview.com 5500 USD
puretalent.com 5500 USD
smilesy.com 5145 USD
citytower.com 5000 EUR
carbon-market.com 5000 USD
nubians.com 5000 USD
clipperconstruction.com 5000 USD
nextlives.com 4999 USD
vectoring.com 4999 USD
makegoodchoices.com 4995 USD
bigbudfarms.com 4988 USD
vauth.com 4500 USD
staffordhill.com 3799 USD
bookadentist.com 3500 USD
drawdraw.com 3500 USD
lbgard.com 3000 USD
asever.com 2999 USD
av69.com 2998 GBP
forexdictionary.com 2900 USD
toplineautoparts.com 2888 USD
playgos.com 2740 USD
finbrain.com 2665 USD
dplf.com 2600 USD
slimster.com 2500 USD
americanguntrader.com 2499 USD
helixtec.com 2423 USD
This week's Sedo sales report continues with reported ccTLD sales, with 3 domains in the five figure range:
gene.ai 25000 EUR
law.co 22500 USD
unifi.co 10000 USD
uptou.cn 9999 USD
anagr.am 6000 USD
widgets.co 4999 USD
ultrasolar.de 4500 EUR
presale.ca 3800 USD
ilmeteo24.it 3000 EUR
altfranken.de 2990 EUR
gitarrespielen.de 2500 EUR
fashionzone.eu 2499 EUR
greenict.de 2499 EUR
cyberz.de 2499 EUR
Lastly, this week's domain sales report from Sedo provides sales of other types of TLDs, with 1 domain in the five figure range:
blowfish.xyz 10523 USD
indo.xyz 4999 USD
diazepam.net 3000 USD
star.app 2575 USD
union.run 2499 USD
puzzlegames.net 2000 USD
Sedo has closed up the second quarter of the year with a strong sales roster; in 2021, Sedo had a stellar year full of great results for its domain name sellers and buyers.
Statement from Sedo: This public report does not include confidential sales many of which exceed the values of our publicly reported sales. Also, only public sales of 2,000 USD and up are included in this report.

Copyright © 2022 DomainGang.com · All Rights Reserved.