#Sedo : Domain sales report | January 17, 2023 — Skywin.com at $275,000 dollars
Sedo domain sales report: Top sale is the domain Skywin.com for $275,000 dollars.
Welcome to the latest domain sales report by Sedo; this time we cover the sales week ending on January 17, 2023. This information has been provided by Sedo.com, kind sponsors of DomainGang.
The Sedo marketplace sells great domains 24/7 providing a great service. Sedo established its 100% home-based operations early in 2020; don't' miss the Sedo @ Home interview!
This report contains 2 domains sold at six figures and 2 domains sold at five figures, as seen below – dot .com only:
skywin.com 275000 USD
nevis.com 100000 USD
star247.com 18000 USD
dominari.com 18000 USD
Sales prices are listed in USD and also in EUR or GBP, but are converted in USD for ranking purposes.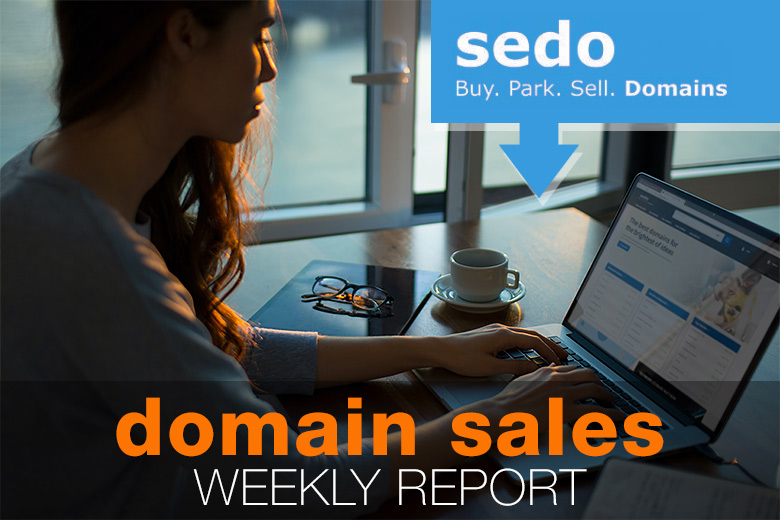 Further down the list, some solid sales of .com domain names, for amounts between $2,000 dollars and $9,999 dollars:
cashstars.com 9995 USD
bridgewise.com 9888 USD
finfix.com 9000 USD
mitarbeiter.com 8500 EUR
cycology.com 7500 USD
anlagebank.com 7000 EUR
coveralia.com 7000 EUR
vistasoft.com 6300 EUR
cannabisvital.com 5799 USD
1pd.com 5555 USD
arubavacation.com 4900 USD
blogchef.com 4500 USD
locanda.com 4150 EUR
imce.com 3999 USD
autoconso.com 3995 USD
missionportal.com 3885 USD
vcadvisors.com 3499 USD
rsdnt.com 3466 USD
xerezcd.com 3434 USD
gritsch.com 3250 EUR
rapidrenovation.com 3000 USD
destinyx.com 2995 USD
baleit.com 2988 USD
charlieward.com 2500 GBP
homesecuritygeeks.com 2500 USD
co-app.com 2360 USD
payoll.com 2350 USD
cw1.com 2320 USD
ovelia.com 2300 EUR
msur.com 2000 USD
This week's Sedo sales report continues with reported ccTLD sales, with 3 domains in the five figure range:
utrace.de 15000 EUR
better.io 13500 USD
termine.ch 12000 EUR
cbd-shop.fr 8250 EUR
post.ai 7512 USD
open-v.de 5000 EUR
essay.ai 4000 USD
supermarkets.gr 3600 EUR
mc-media.de 3500 EUR
wealthplan.us 2998 USD
tyre.co 2997 USD
boostperformance.de 2995 EUR
fairbooks.de 2995 EUR
corey.co 2995 USD
ecobuilding.de 2975 EUR
le101.fr 2099 EUR
wanderarbeit.de 2000 EUR
Lastly, this week's domain sales report from Sedo provides sales of other types of TLDs, with all domains in the four figure range:
fwt.org 9800 USD
deutsche.org 4000 EUR
cleanit.net 3000 USD
wey.org 2800 USD
musik.org 2500 EUR
stopnettaxes.org 2174 USD
sex.xyz 2150 USD
This is the current domain sales report from Sedo. Looking forward to continuing our reports in 2023 from our kind sponsor, Sedo.

Statement from Sedo: This public report does not include confidential sales many of which exceed the values of our publicly reported sales. Also, only public sales of 2,000 USD and up are included in this report.

Copyright © 2023 DomainGang.com · All Rights Reserved.