#Sedo : Domain sales report | January 2, 2023 — TeAmo.com for $80,500 dollars
Sedo domain sales report: Top sale is the domain TeAmo.com for $80,500 dollars.
Welcome to a back-dated domain sales report by Sedo; this time we cover the sales week ending on January 2, 2023. This information has been provided by Sedo.com, kind sponsors of DomainGang.
The Sedo marketplace sells great domains 24/7 providing a great service. Sedo established its 100% home-based operations early in 2020; don't' miss the Sedo @ Home interview!
This report contains 3 domains sold at five figures as seen below – dot .com only:
teamo.com 80500 USD
24tm.com 31000 USD
unionsport.com 25000 USD
Sales prices are listed in USD and also in EUR or GBP, but are converted in USD for ranking purposes.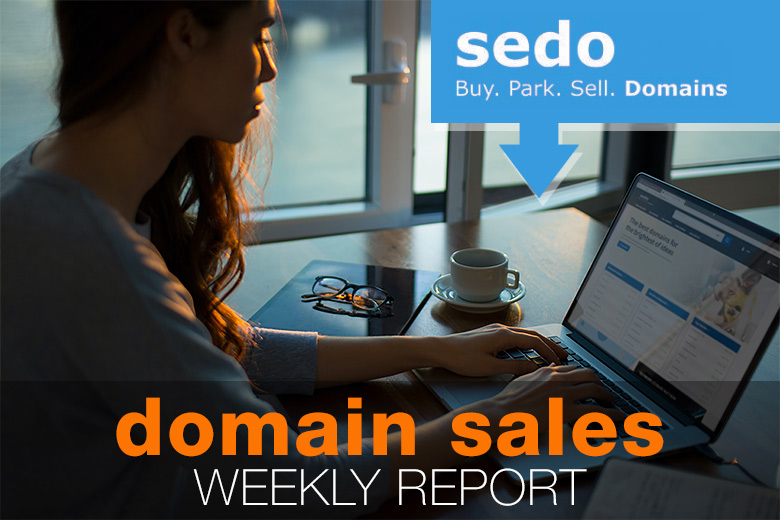 Further down the list, some solid sales of .com domain names, for amounts between $2,000 dollars and $9,999 dollars:
takingroot.com 9900 USD
cellectric.com 7675 USD
onlyhot.com 7500 USD
girobet.com 7495 USD
launchengine.com 6470 USD
neope.com 5500 EUR
findafish.com 5250 USD
gasby.com 3995 USD
blueprintai.com 3888 USD
freedatingapps.com 3300 EUR
livingcoastal.com 3000 USD
ivqi.com 2888 USD
farmbusinessnetwork.com 2550 USD
infeed.com 2500 EUR
carboneutre.com 2450 EUR
cheekyvegan.com 2395 USD
taxdeductioninstitute.com 2173 USD
utalents.com 2000 USD
switchbar.com 2000 USD
qawn.com 2000 USD
This week's Sedo sales report continues with reported ccTLD sales, with 1 domain in the five figure range:
harbor.co 17500 USD
yucon.de 8400 EUR
deutschland-solar.de 2900 EUR
horizen.fr 2888 EUR
nailsup.de 2750 EUR
meinebox24.de 2499 EUR
transparent.fr 2450 EUR
leando.de 2380 EUR
immoconcept.fr 2099 EUR
ebcgroup.de 2000 EUR
Lastly, this week's domain sales report from Sedo provides sales of other types of TLDs, with all domains in the four figure range:
nevis.org 8880 USD
bebest.net 5202 USD
architect.run 3699 USD
primal.net 2500 USD
grimescu.org 2173 USD
This is a back-dated domain sales report from Sedo and the first for 2023. Looking forward to continuing our reports in 2023 from our kind sponsor, Sedo.

Statement from Sedo: This public report does not include confidential sales many of which exceed the values of our publicly reported sales. Also, only public sales of 2,000 USD and up are included in this report.
Copyright © 2023 DomainGang.com · All Rights Reserved.