13 Lebanese Hezbollah domains were seized
The US Justice Department announced the seizure of 13 domain names used by Specially Designated Nationals (SNDs), Specially Designated Global Terrorists (SDGTs), and their members associated with the Lebanese Hezbollah.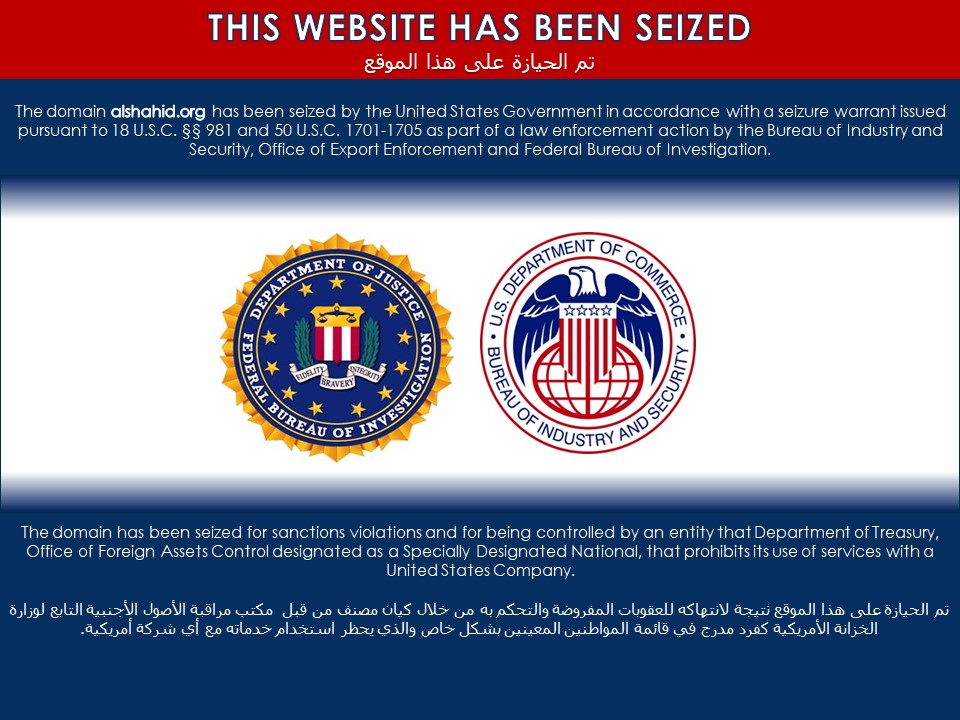 Here is the breakdown of the domains involved in this seizure:
Five domains managed by the Public Interest Registry (PIR) – moqawama.org, almanarnews.org, manarnews.org, almanar-tv.org, and alshahid.org
Eight domains managed by Verisign Inc. – manartv.net, manarnews.net, almanar-tv.com, almanar-tv.net, alidaamouch.com, Ibrahim-alsayed.net, alemdad.net, and naimkassem.net.

"Today's web domain seizures deny terrorist organizations and affiliates significant sources of support and makes clear we will not allow these groups to use U.S. infrastructure to threaten the American people, said Assistant Attorney General Matthew G. Olsen of the Justice Department's National Security Division.

"The Justice Department will continue to enforce economic sanctions as part of our commitment to deploy all available tools against threats from hostile nation-states and terrorist actors alike."
Additionally, these 13 domains are subject to seizure as assets of entities and organizations engaged in planning or perpetrating acts of terrorism against the United States, its citizens and residents, and their property.
These domains also afford a source of influence over those entities and organizations. The seizure of these domains will cut off that source of support and influence, said the statement.
Full press release at the USDOJ web site.
Copyright © 2023 DomainGang.com · All Rights Reserved.