Domain sightings: CreativeOutdoor.com
Happy Sunday!
COA has over 35 years of experience in providing StreetScaping™ programs to Municipalities and Transit Authorities across North America. Based in Tampa, Florida and Toronto, Canada, the company operates from the domain name CreativeOutdoor.com.

In a nutshell, publicly accessible surfaces, such as this bench below, can serve as advertising space for anyone willing to share their products and brands with the general public. Please excuse the trash someone left behind on that bench, in yet another fine example of a "domain sighting:"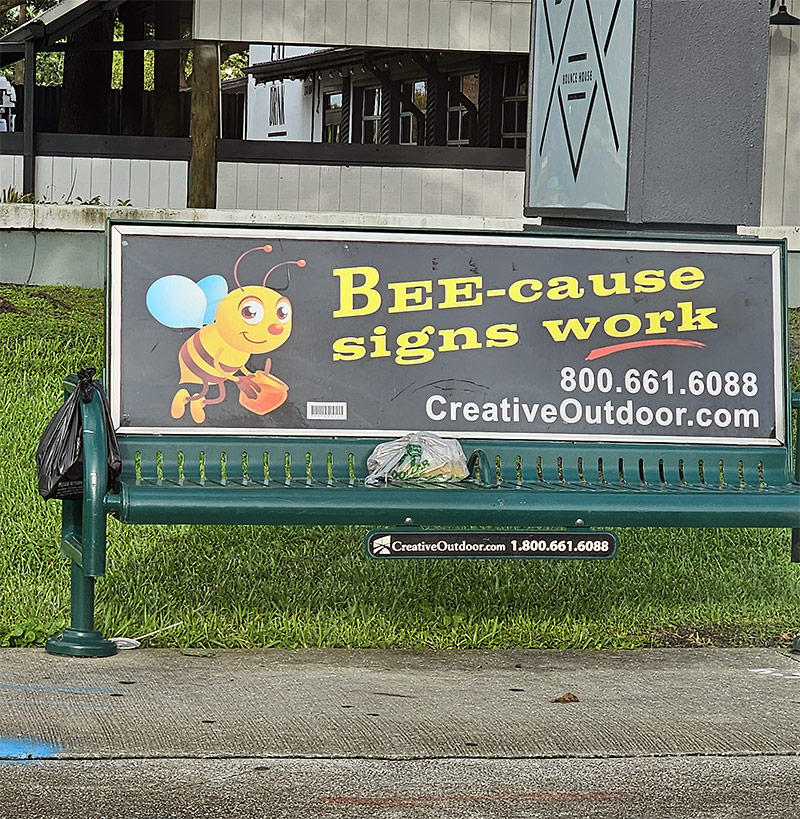 The domain name was registered in 1996.
What's a "domain sighting," you may ask.
It's when we encounter domain names in the real world, that appear on vehicle wraps and signs, billboards and business signs, and product packaging. For convenience, we group them into .com domain sightings, and other ccTLDs, gTLDs and TLDs.
Copyright © 2023 DomainGang.com · All Rights Reserved.