Tem.com: Holy crap, another LLL .com just dropped!
It's insane that premium, three letter .com domains still drop in 2022. TEM.com, a three letter (LLL) .com domain originally registered in 1997, expired and was deleted.
The domain TEM.com was promptly picked up by drop-catching industry powerhouse, DropCatch. It's now involved in a three day auction that has already sent the bidding price above $40,000 dollars.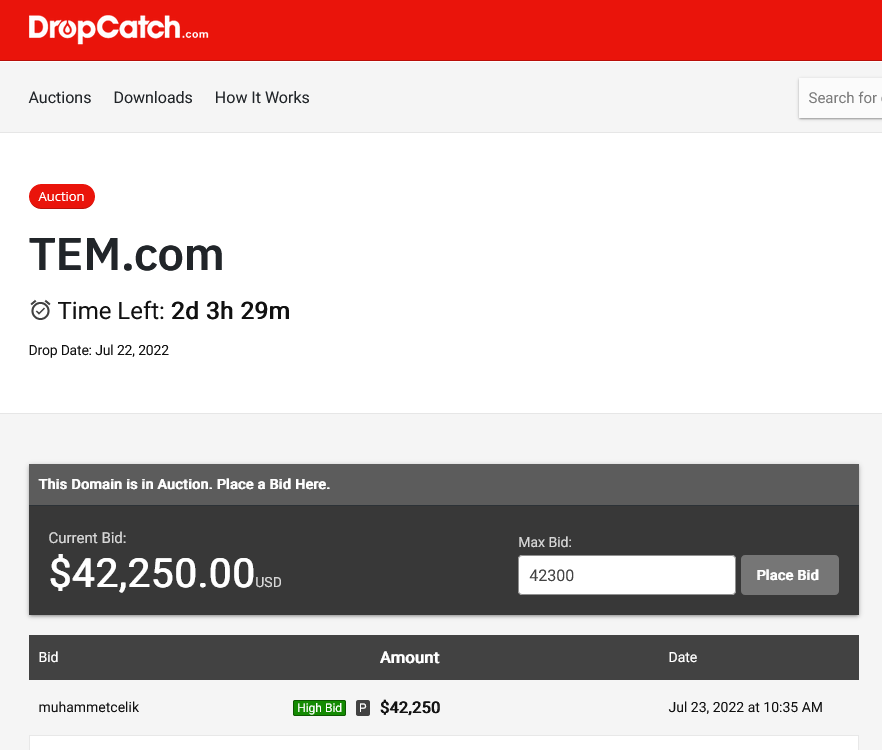 TEM.com was the asset of Telefonica S.A., a multi-national telecom company headquartered in Madrid, Spain.
Ironically, the domain was registered with Acens, a domain and hosting services company that is part of Telefonica. There is no explanation why the domain TEM.com was allowed to drop.
It's interesting to note that TEM.com wasn't always the domain of Telefonica; in 1998, TEM.com was operated by a Turkish company.
Presumably, Telefonica acquired the domain TEM.com sometime in 2000s.
Update 7/25/2022: The auction closed at $72,750 dollars.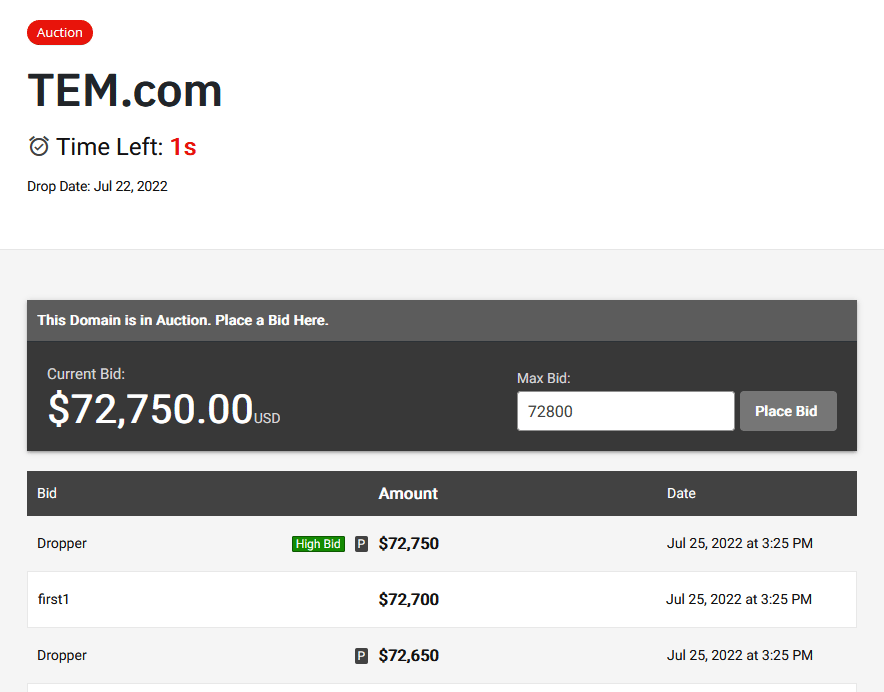 Copyright © 2023 DomainGang.com · All Rights Reserved.