Football domains: Homeland Security Investigations seized IP pirates' assets
Pirating football (soccer) and other sports channel live-streaming or recorded content is a favorite target of IP pirates.
Many such web sites suck up content from official, pay-for sources, then stream it online. The benefit: massive traffic, that can be monetized using a variety of PPC and other ad providers.
But that comes to an end when IP owners and sports channel operators file DMCA reports, or worse: go after the domain names.
A fresh list of domains seized by Homeland Security Investigations for such violations displays the following image, as opposed to football (soccer) streams: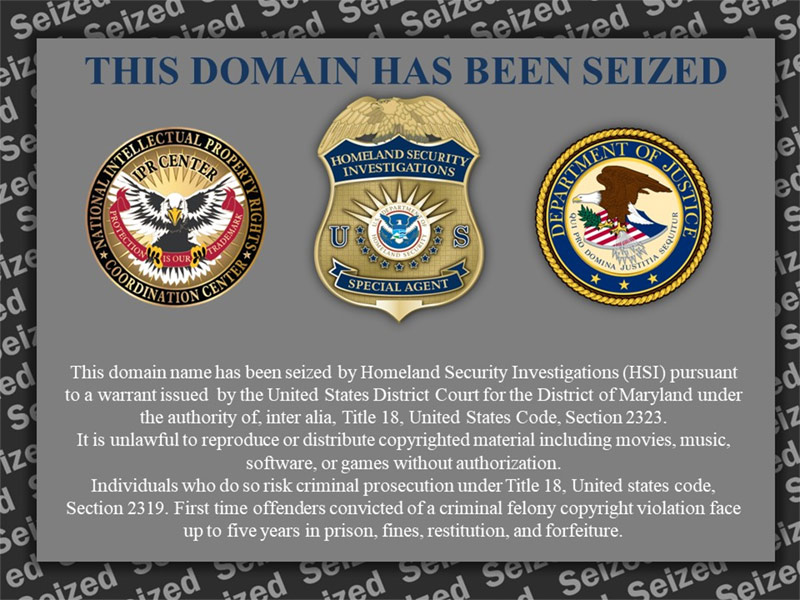 The text reads:
This domain name has been seized by Homeland Security Investigations (HSI) pursuant to a warrant issued by the United States District Court for the District of Maryland under the authority of, inter alia, Title 18, United States Code, Section 2323. It is unlawful to reproduce or distribute copyrighted material including movies, music, software, or games without authorization. Individuals who do so risk criminal prosecution under Title 18, United states code, Section 2319. First time offenders convicted of a criminal felony copyright violation face up to five years in prison, fines, restitution, and forfeiture.
Here's a list of such domains that are now managed by the SeizedServers DNS:
bongtron1.live
crichd.pro
eplsite.football
ghiban1.live
mythethao.live
polysportstv.info
rojadirecta-futbol.live
Updated list on 12/12/2002:
222live.com
247football.net
88zhibo.net
9goaltv.cc
9goaltv.to
acrackstreams.com
amzfootball.com
beeduball.com
cado89.com
freestreams-live1.com
ghiban2.com
guduballs.com
hesgoal.com
ijube.com
istream2watch.com
juventus-live-stream.com
koragol.com
live-sports-stream.net
mythethao.com
rojadirectaliga.com
rojadirectatvlive.com
score808.com
soccer24hd.com
sportzonline.to
tarjetarojaonlinetv.com
toplivematch.com
toplivematch.net
tructiep99.com
tvrojadirectaonline.net
weakstreams.com
yalla-shoots.com
Update: 12/13/2022
11m.tv
9goal.tv
rojadirecta.vip
rojadirectatv.tv
As one can see, the TLD or the domain doesn't really matter. Sports stream pirates will use whatever is cheaper and share the new domain and web site via the dark web.
Copyright © 2023 DomainGang.com · All Rights Reserved.