#DNForum .com has been listed for sale on #Sedo
Shocking news of the day: DNForum.com has been listed for sale on the Sedo marketplace, with a $25,000 dollar BIN price.
The oldest active domain forum was functioning until yesterday, with ongoing domain sales threads and an emphasis on cryptocurrency and marijuana domains.
We have reached out to the owners to find out what exactly led them to make this decision.
For now, the WHOIS information for DNForum.com shows that the nameservers have been altered to Sedo's today.
DNForum.com was acquired a little over a year ago by partners Kevin Faler and George Verdugo, who bought it from Adam Dicker.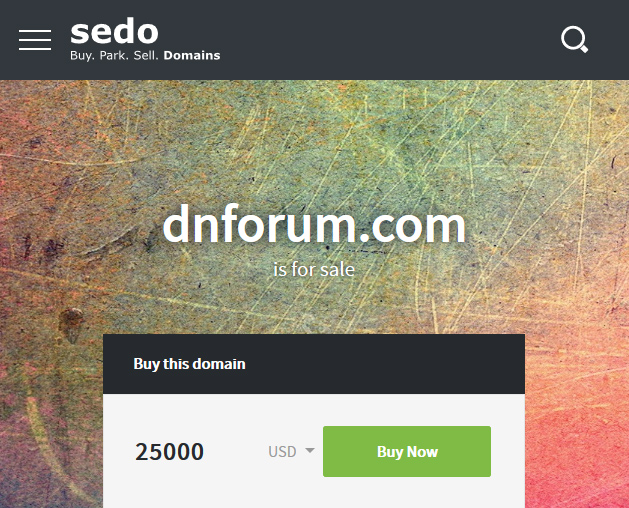 Update: The price has been increased to $35,000 dollars.
Update #2: The forum has been removed from Sedo.

Copyright © 2022 DomainGang.com · All Rights Reserved.
Comments
4 Responses to "#DNForum .com has been listed for sale on #Sedo"