#Domain politics : Concede.com for sale at Afternic
President Donald Trump stated he will not concede the 2020 election, alleging that a wide range of fraud and illegal voting took place.
These unsubstantiated claims have been rebuffed in court and at several lawsuits. The need for the sitting president to concede the election is important; it accelerates the transition of power to president-elect, Joe Biden, so that the recovery of the United States can finally begin.
Meanwhile, the domain name Concede.com is available to acquire via Afternic.
The former domain asset of Marchex is owned by GoDaddy and its NameFind outfit. There is no set asking price but the minimum offer has to be $32,500 dollars.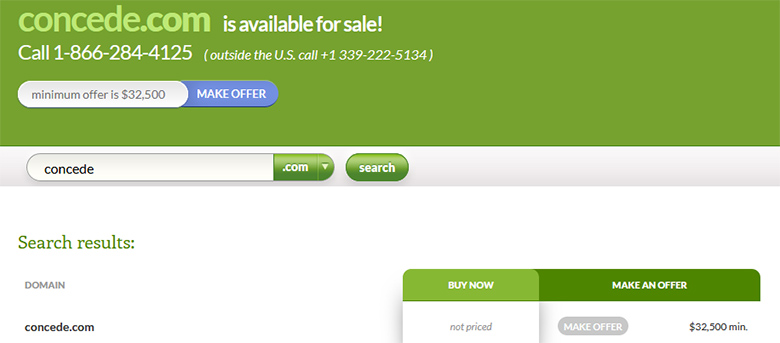 Hopefully, Donald J. Trump will concede before this 2000 domain name sells.

Copyright © 2022 DomainGang.com · All Rights Reserved.