#Hacker group claims to have defaced a #GoDaddy server
A hacker group shared captures of a GoDaddy server, a few hours ago, claiming dibs to its defacement.
The attack involved the subdomain pwsgallery.godaddy.com which has now been taken offline.
According to cached information from Google, PWS Gallery appears to be a demonstration of content created for GoDaddy customers. While www.pwsgallery.com is currently offline, videos.pwsgallery.com is active.
The hacker group, DontSafe, shared the following image on Twitter, with the message:
Please dont take it personal @godaddy, we hacked icann, iana, enom, namecheap etc.

GoDaddy hacked!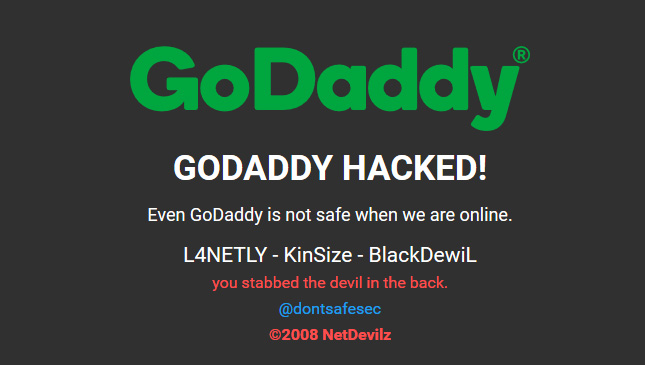 Copyright © 2021 DomainGang.com · All Rights Reserved.