In memoriam: Never forget 9/11
In 2019 I visited the 9/11 Memorial in New York. The official web site is 911Memorial.org.
It was a humbling experience and I was in awe of the sheer volume of the missing World Trade Center buildings that were lost in 2001, substituted by two large basins with an endless flow of water. The memorial is a peaceful place with the names of those lost etched onto stone; their birthdays adorned by a rose:
"Every morning, the 9/11 Memorial & Museum recognizes the birthdays of the men, women and children whose names are inscribed on the 9/11 Memorial by placing a single white rose at each person's name on their birthday."
Below are some of the photos I took at the base of the 9/11 Memorial; people's names whose birthday was celebrated on that day are marked by a freshly cut rose.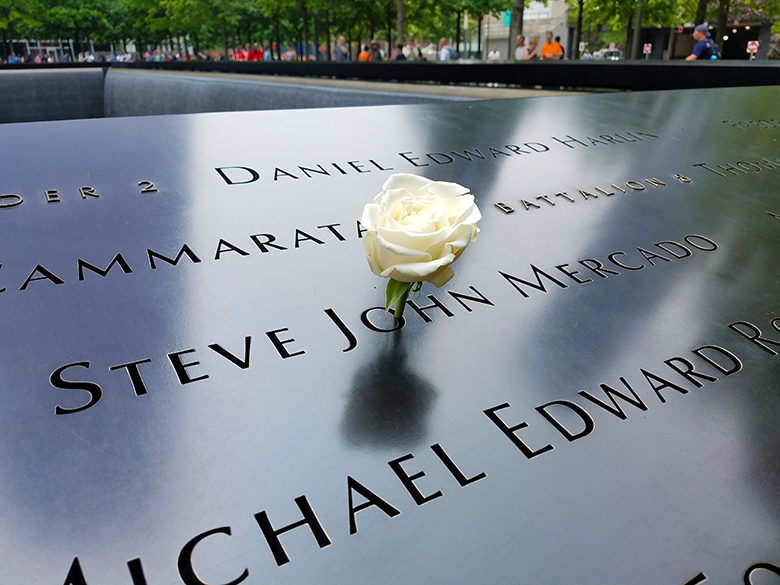 The effect the memorial had on me was that of an abyss, a black hole that erases everything other than the presence of those who were lost on that day. In its presence I was unable to speak; all I felt was a direct connection through silence and the echoes of the falling water with those lost on September 11, 2001.
May their memory be eternal.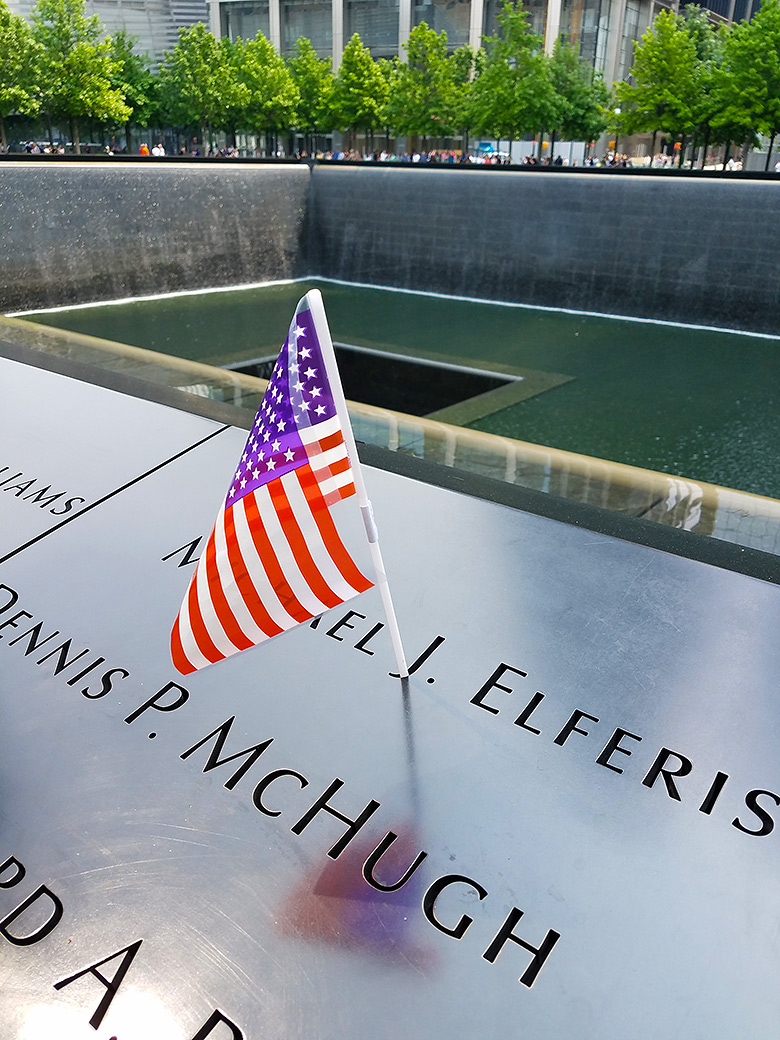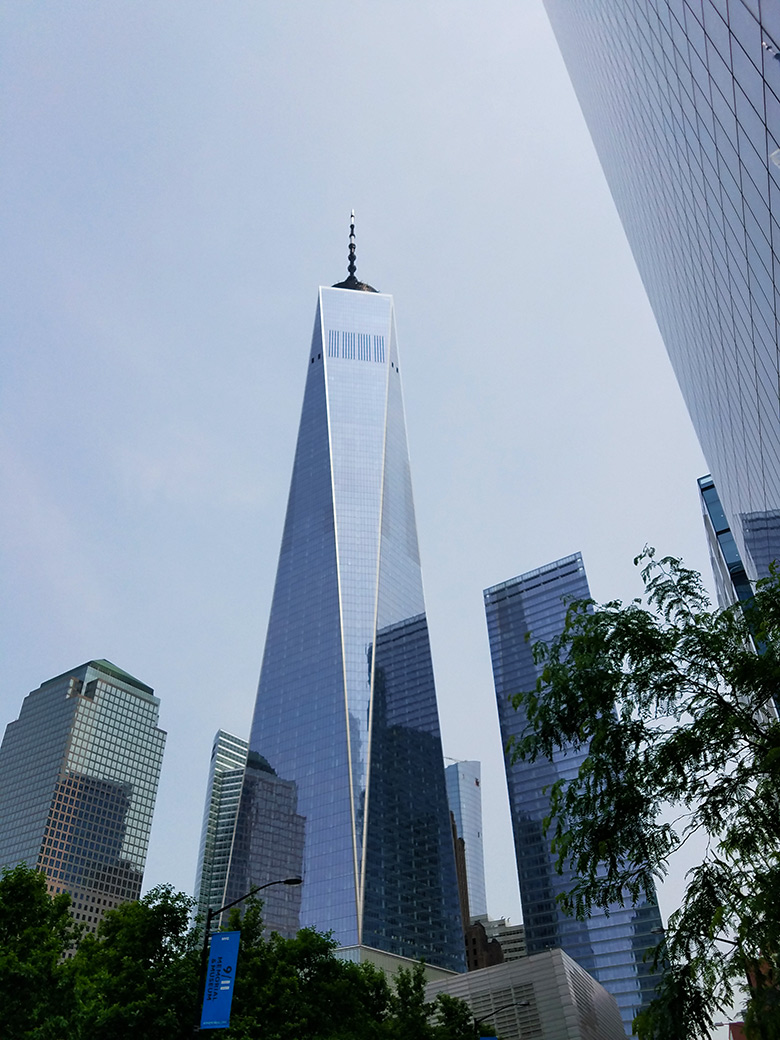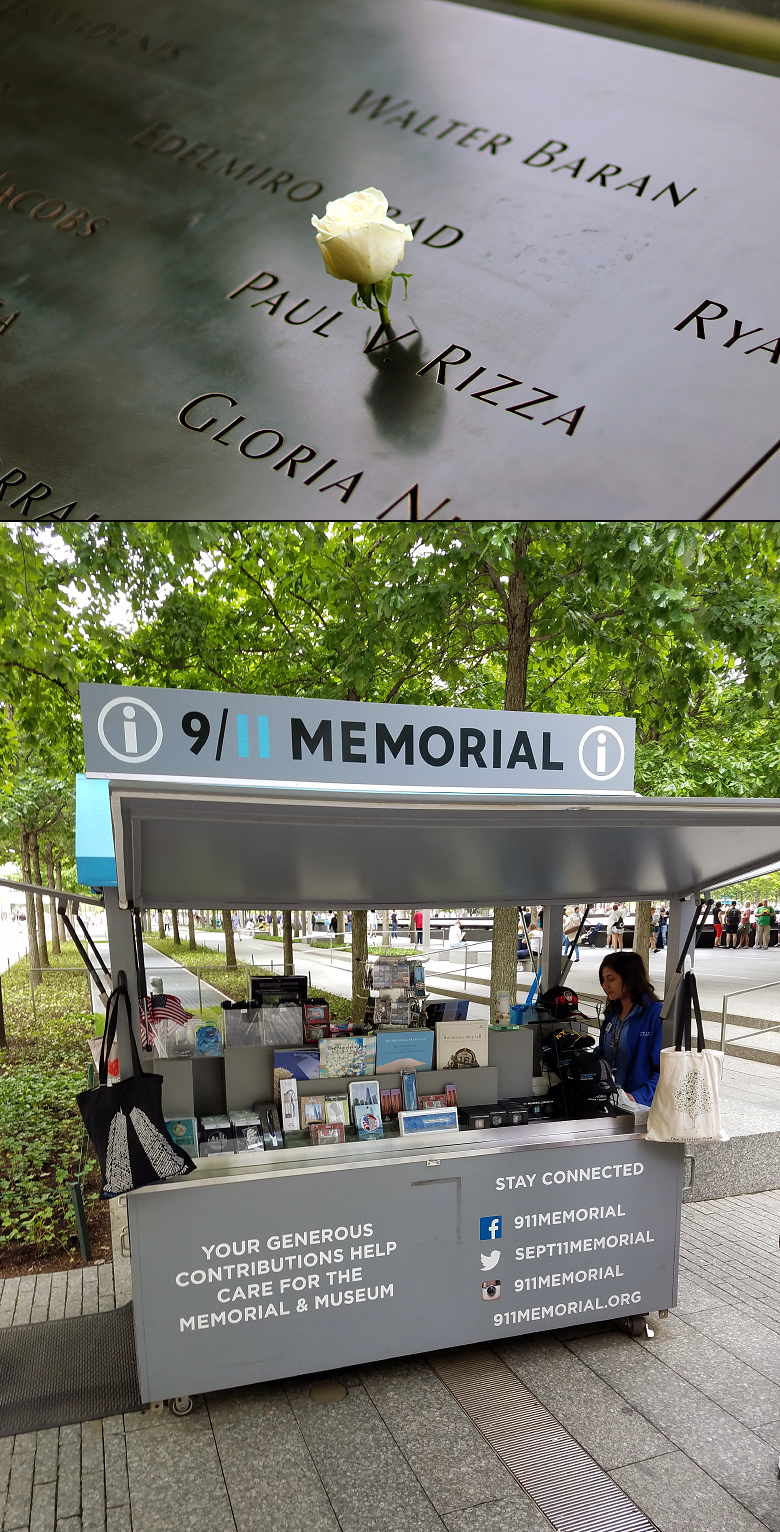 Copyright © 2023 DomainGang.com · All Rights Reserved.
Comments
2 Responses to "In memoriam: Never forget 9/11"