Knuckleheads and Bobblescape: Two #trademarks arrive with matching .com #domains
Warren Royal celebrated the registration at the USPTO of two fresh trademarks, for KNUCKLEHEADS and BOBBLESCAPE yesterday.
The domain entrepreneur operates Bobbleheads.com as his primary business, creating dolls of famous people with a springy head that bobbles. But wait, that's not all; you can also order a custom made Bobblehead for yourself or your best friends and family!
Naturally, the company also owns the domains matching the trademark; Knuckleheads.com and Bobblescape.com.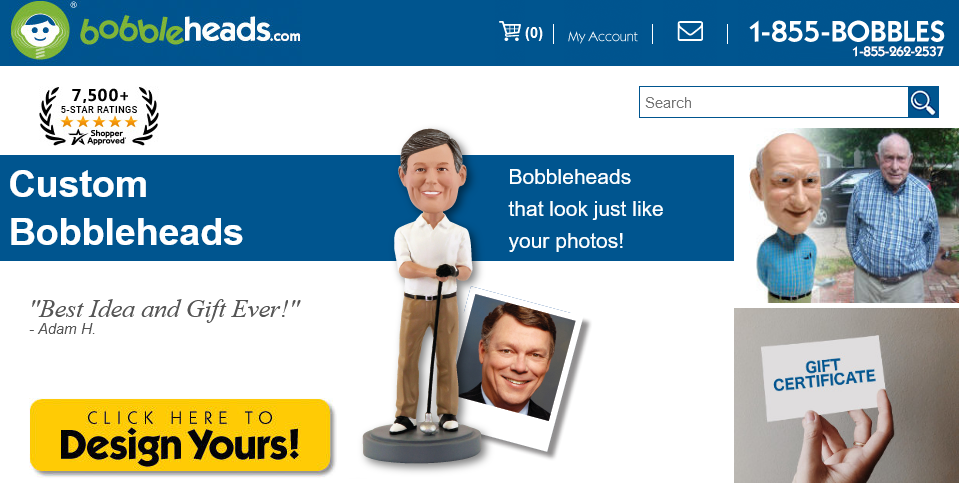 Warren shared that the domain Knuckleheads.com was sold by Frank Schilling after a negotiation that lasted for 5 years, prior to Frank's portfolio acquisition by GoDaddy. The domain came under the control of Bobbleheads.com at the end of 2019.
Great timing for Frank, and congratulations to Warren Royal for expanding and strengthening the Bobbleheads brand! 😀

Copyright © 2023 DomainGang.com · All Rights Reserved.