#Liechtenstein : Now you can register #domain names up to 2199
Liechtenstein is a small European country; all of its 62 square mile area is surrounded by Switzerland and Austria.
With almost $100,000 dollars per capita, it's one of the richest countries in the world, without any production of oil.
Soon, domain names with a dot .li ending, the ccTLD of Liechtenstein, will be available for registration up until 2199.
"We are one of the oldest countries in Europe unaffected by wars, and our financial prowess is legendary," said Dot .li Registry spokesman, Franz Klein Sturmbergert.

"By offering domain registrations that won't expire until the end of the 22nd century, we make it considerably easier for banks, corporations and individuals with great genes, to register .li domains that'll last a really long time," added Sturmbergert.
Dot .li domains that expire in 2199 will most definitely surpass those involved in recent publicity stunts by the .ws Registry, that is auctioning off domains expiring in 2099.
"Liechtenstein is beautiful, secure and will soon boast the longest-expiring domain names in the world," said Franz Klein Sturmbergert, adding: "All .li domains are kept safe in a bunker in the Alps."
If you want to register .li domain names, check out the official .li Registry web site.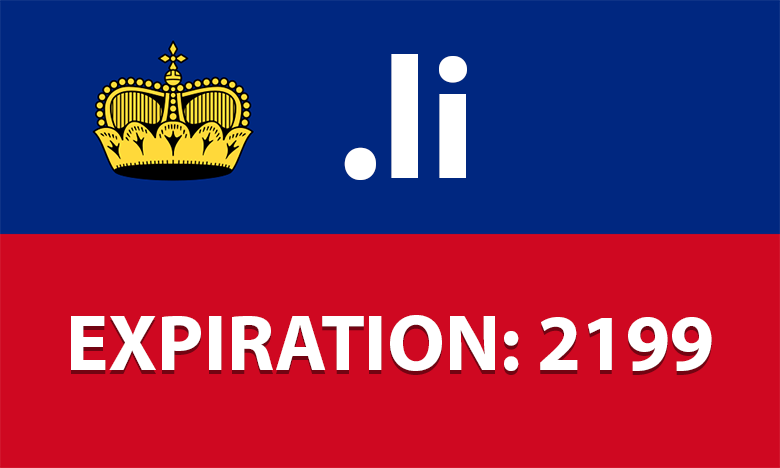 Copyright © 2022 DomainGang.com · All Rights Reserved.