MetaCareers.com: #Meta domain was sold by HugeDomains to Mark Zuckerberg
Meta domains have become popular since Facebook created Meta Platforms, Inc., as an umbrella corporation to Facebook, Instagram, and Whatsapp.
Domain investors take note: There are many meta domains that appear "generic" but if they were registered after the launch of the Meta platform they might be infringing on pending or existing trademarks.
In general, one would expect that domains created years prior are safe. One such domain, MetaCareers.com, is now used by Meta to advertise job openings for qualified applicants. You can see the use of the domain below: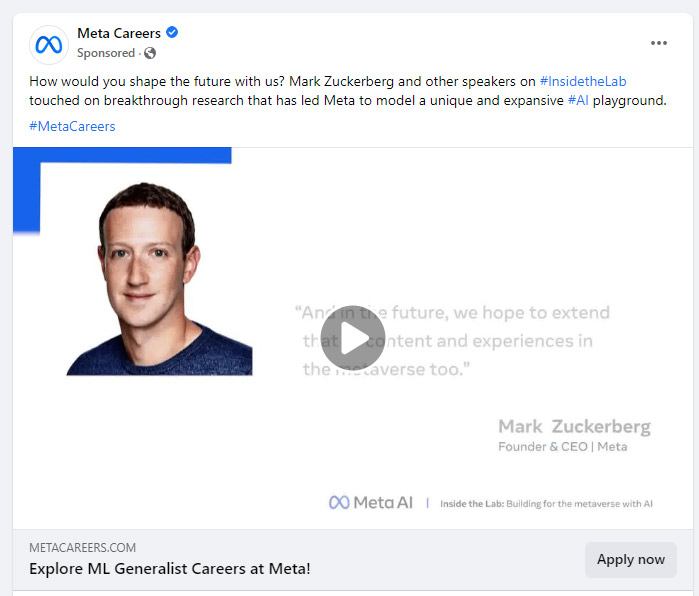 MetaCareers.com was registered in 2013, eight years before Meta announced its domain rebranding. It was for sale by HugeDomains and in 2015 MetaCareers.com was listed for a mere $1,995 dollars.
Facebook / Meta Platforms, Inc., acquired the domain on or around December 2, 2021. We can expect that HugeDomains adjusted the asking price for MetaCareers.com over the years but there is no record of it changing from the original figure.
Either way, if you want to work for Meta check out their current openings at MetaCareers.com.

Copyright © 2022 DomainGang.com · All Rights Reserved.