MightyDeals.com: Package deal selling price included more than #domains
In early 2021, Onfolio Holdings, Inc. acquired Mighty Deals LLC, a vendor of design bundles and deals for freelance designers, agencies, hobbyists and solopreneurs.
The company operates from the domain name MightyDeals.com but the sale involved other assets, not just the domain name.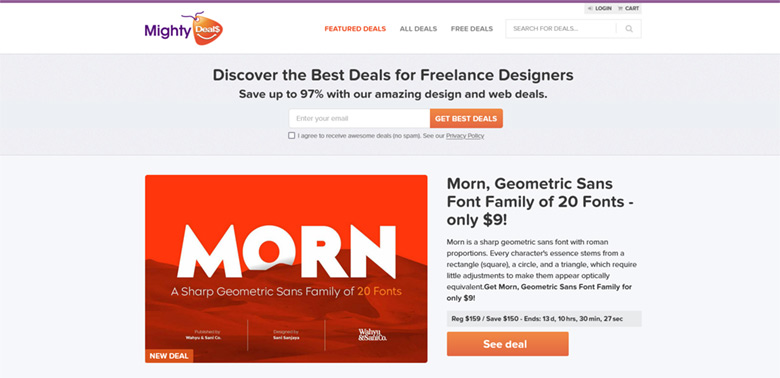 These assets included in the sale were the domain names:
MightyDeals.com
Might.ly
MightyDeals.com.au
MightyDeals .net
Also included were all web site content, such as the back-end and source code for MightyDeals .com, their emailing list, and trademarks in the US, Canada, and Australia.
Total acquisition cost: $700,000 dollars with $150,000 dollars paid up front. As this is a package deal, we can't simply claim that MightyDeals.com was sold for the full amount of the sale.
We located this information by searching SEC filings.
Copyright © 2023 DomainGang.com · All Rights Reserved.