New #Firefox HTTPS-Only Mode breaks #Uniregistry domain landers
Firefox 83 introduces HTTPS-Only Mode, a secure switch that attempts to connect securely to web sites using the https protocol.
Unlike previous versions of the popular browser, when that mode is enabled any attempt to establish an insecure connection is not completed. Instead, a message is displayed that the connection is insecure.
Many domain names utilize SSL certificates by default, but unfortunately that's not the case with domain names (landers) parked at Uniregistry.
Here's what happens when such domains are visited by Firefox 83 with HTTPS-Only Mode enabled in the browser: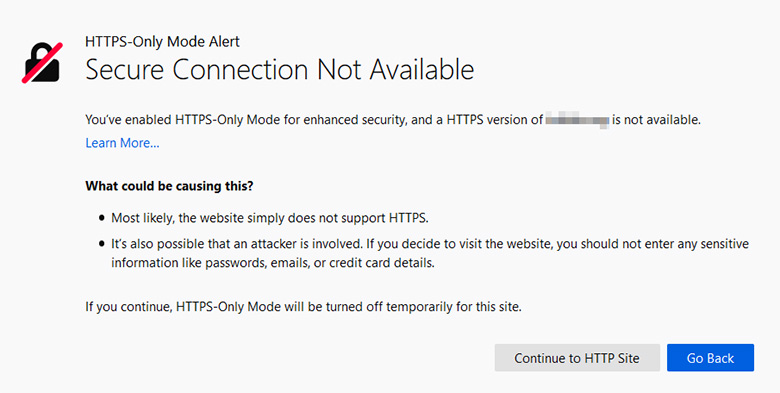 This is definitely not good. We'd like to see Uniregistry enable SSL certificates for domain names parked on its platform.

Copyright © 2023 DomainGang.com · All Rights Reserved.