Odd #crypto : Fabulous.com uses #Dogecoin for #domain transactions
Using popular cryptocurrencies as a method of transacting with domain Registrars isn't novel.
With regards to the most popular cryptos out there, the list is being updated constantly.
As we can see, the top coins are as follows:
Bitcoin (BTC)
Litecoin (LTC)
Ethereum (ETH)
Zcash (ZEC)
Dash (DASH)
Ripple (XRP)
Monero (XMR)
Bitcoin Cash (BCH)
NEO (NEO)
Cardano (ADA)
EOS (EOS)
With more than 2,127 cryptocurrencies available at this moment, and the top 10 accounting for 95% of the market cap, domain registrar Fabulous.com has chosen to accept payments from #26, Dogecoin: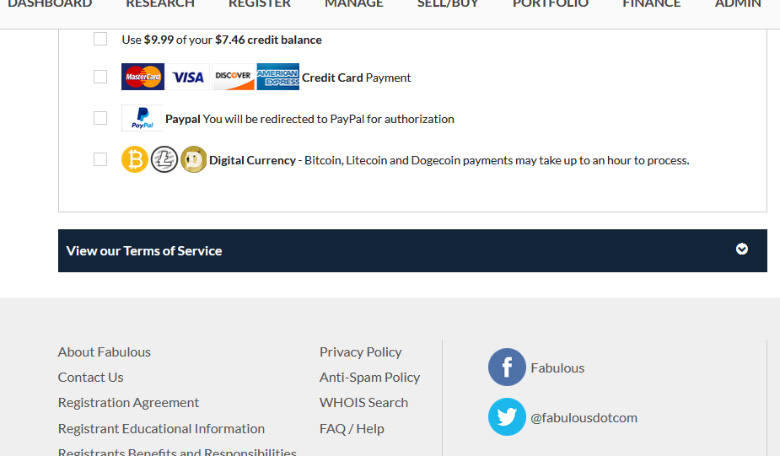 It makes no sense! 😀
Kudos: Dale G.

Copyright © 2023 DomainGang.com · All Rights Reserved.