R.I.P. WHD : Hello, CloudFest!
WHD is dead, but CloudFest takes over.
World Hosting Days, the parent company of NamesCon, announced its domain re-rebranding today, citing an industry evolution:
"The cloud is not only about bandwidth, storage, or connectivity anymore but includes platforms delivering a full spectrum of services at the foundation of all communication and data transfer around the world. It touches everything—IoT, autonomous driving, air traffic control, finances, blockchain, AI, and even dating.

In the beginning, WHD.global was created to connect hosters. Today VARs, system integrators, telecoms and ISPs, ISVs, registrars, registries, Fortune 1000s, corporate IT teams, and MSPs represent the majority of our global audience. Even traditional hosters now define themselves as cloud service providers. We remain committed to our hosting and infrastructure roots but it is time for WHD to grow and reflect our changing world."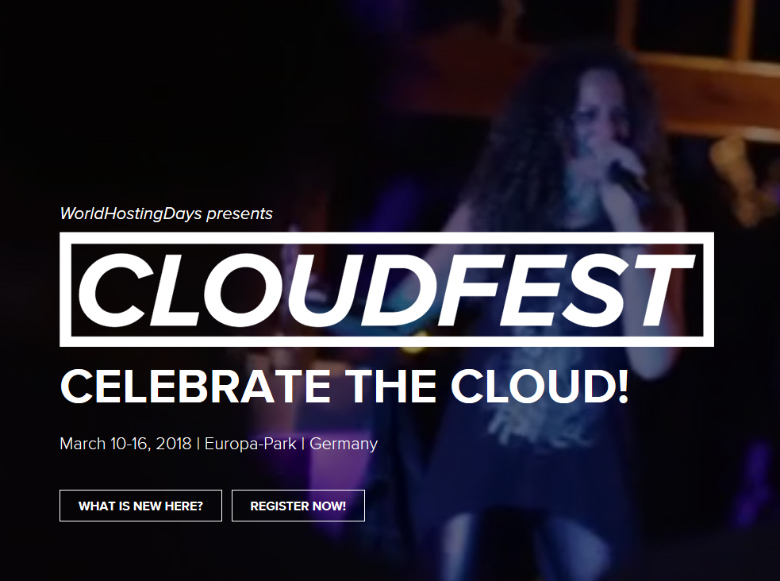 The new brand name, CloudFest, and its assorted web site, CloudFest.com, will help launch the event in March 2018:
"CloudFest 2018 is the perfect evolution of WHD.global, offering more innovations, exhibits, learning, networking, and—of course—more fun. As you can see from Soeren's video above, we are seriously committed to growing our flagship, global event in the years ahead, and being a tad cheeky along the way.

We feel confident that you, your colleagues, your partners, and your business will benefit from our expanded event, it's bigger, bolder program."
To learn more, head over to CloudFest.com.

Copyright © 2022 DomainGang.com · All Rights Reserved.