#Sedo : Domain sales report | July 18, 2022 — Cryptoblock.com at $26,435 dollars
Sedo domain sales report: Top sale is the domain Cryptoblock.com for $26,435 dollars.
Welcome to the latest domain sales report by Sedo; this time we cover the sales week ending on July 18, 2022. This information has been provided by Sedo.com, kind sponsors of DomainGang.
The Sedo marketplace sells great domains 24/7 providing a great service. Sedo established its 100% home-based operations early in 2020; don't' miss the Sedo @ Home interview!
This report contains 3 domains sold at five figures as seen below – dot .com only:
cryptoblock.com 26435 USD
plaio.com 25000 USD
welbee.com 13500 USD
Sales prices are listed in USD and also in EUR or GBP, but are converted in USD for ranking purposes.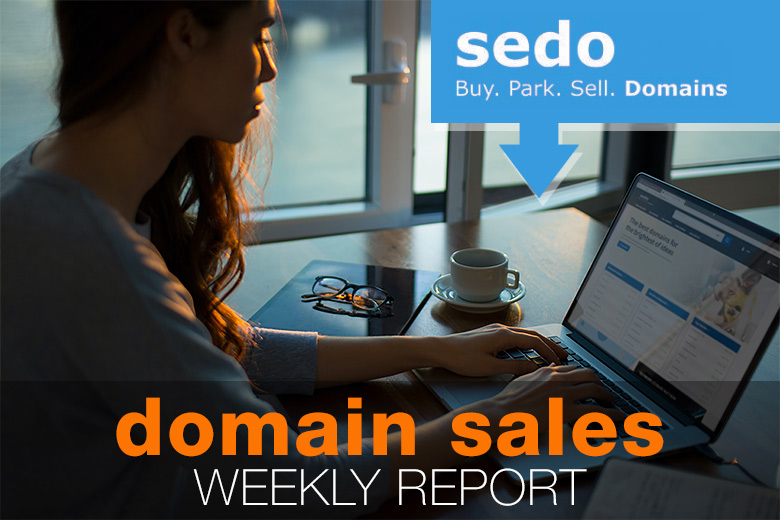 Further down the list, some solid sales of .com domain names, for amounts between $2,000 dollars and $9,999 dollars:
catgoesfishing.com 9888 USD
casps.com 7500 USD
withtrust.com 7000 USD
b-buy.com 4900 USD
coinsurf.com 4200 USD
boyscamp.com 4139 USD
ransomware-rescue.com 3499 EUR
flowtogrow.com 3499 USD
cubeshop.com 3099 USD
bonon.com 3000 USD
chiefcollection.com 2995 USD
triphow.com 2950 USD
carbranding.com 2900 EUR
feelgoodfarms.com 2888 USD
switchdao.com 2800 USD
triweb.com 2700 USD
thehonestreview.com 2695 USD
sendie.com 2500 USD
effectyve.com 2399 USD
blabberly.com 2285 USD
paabo.com 2245 USD
freeresellerhost.com 2230 USD
i-cq.com 2149 USD
razorblades.com 2050 USD
This week's Sedo sales report continues with reported ccTLD sales, with all domains in the four figure range:
ns.io 8250 USD
grandtour.ch 6000 EUR
klimaticket.de 4710 EUR
kindsein.de 4500 EUR
guns.eu 4000 EUR
telladli.us 4000 USD
expofloor.de 3600 EUR
netacad.cn 2800 USD
digitalshift.co 2750 USD
monaudit.fr 2650 EUR
aufsperrdienst.de 2500 EUR
immort.al 2500 EUR
dashcloud.de 2499 EUR
permisdeconduire.fr 2450 EUR
petshop.at 2380 EUR
tech.hk 2002 EUR
aromacare.co.uk 2000 GBP
hamsa.io 2000 USD
Lastly, this week's domain sales report from Sedo provides sales of other types of TLDs, with all domains in the four figure range:
instadownload.site 4000 USD
syntegra.net 3800 USD
personalitytypes.org 3604 USD
activist.xyz 2500 USD
Sedo has closed up the second quarter of the year with a strong sales roster; in 2021, Sedo had a stellar year full of great results for its domain name sellers and buyers.
Statement from Sedo: This public report does not include confidential sales many of which exceed the values of our publicly reported sales. Also, only public sales of 2,000 USD and up are included in this report.
Copyright © 2023 DomainGang.com · All Rights Reserved.