#Sedo : Domain sales report | July 25, 2022 — Stuff.it at 78,888 Euro
Sedo domain sales report: Top sale is the domain Stuff.it for 78,888 Euro ($80,000 dollars.)
Welcome to the latest domain sales report by Sedo; this time we cover the sales week ending on July 25, 2022. This information has been provided by Sedo.com, kind sponsors of DomainGang.
The Sedo marketplace sells great domains 24/7 providing a great service. Sedo established its 100% home-based operations early in 2020; don't' miss the Sedo @ Home interview!
This report contains 1 domain sold at five figures as seen below – dot .com only:
searchkit.com 25000 USD
Sales prices are listed in USD and also in EUR or GBP, but are converted in USD for ranking purposes.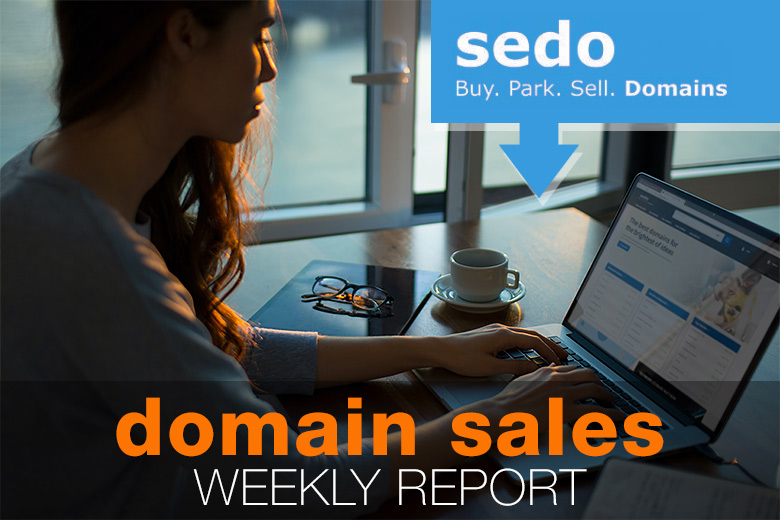 Further down the list, some solid sales of .com domain names, for amounts between $2,000 dollars and $9,999 dollars:
kuss.com 9999 EUR
stpr.com 9000 USD
thenewman.com 8500 USD
moveagency.com 7500 USD
melli.com 7200 EUR
phonehistory.com 5999 USD
everion.com 5500 EUR
autolegends.com 5500 EUR
klesk.com 5000 USD
safe-mail.com 5000 USD
cybersecuritypatrol.com 5000 USD
nocodeacademy.com 4995 USD
madgalaxy.com 4530 USD
medicaretraining.com 3999 USD
bluemapping.com 3999 USD
uniramp.com 3995 USD
blinkshop.com 3899 USD
ic-shop.com 3800 EUR
tras.com 3460 USD
e-crew.com 3000 USD
wateranalytics.com 2997 USD
funeralregistry.com 2888 USD
fair-food.com 2888 USD
eversong.com 2500 USD
nftgaming.com 2500 USD
ergonomx.com 2288 USD
psapilots.com 2200 USD
cybetic.com 2199 USD
fairpartners.com 2000 EUR
mobiv.com 2000 USD
This week's Sedo sales report continues with reported ccTLD sales, with 4 domains in the five figure range:
stuff.it 78888 EUR
lasvegas.in 30000 USD
heidi.ch 12000 EUR
myip.is 10000 USD
getaway.co 9795 USD
xpln.io 5500 EUR
hexa.me 5000 USD
docy.me 4750 USD
flusskreuzfahrten24.de 4500 EUR
aktiv-bewegen.de 4500 EUR
hex.fr 4500 EUR
prized.co.uk 4000 GBP
ths.ch 3950 EUR
foodhub.it 3875 EUR
pb-consult.de 3500 EUR
digital-mall.de 3500 EUR
garagendach.de 2500 EUR
soccers.fr 2500 EUR
express.it 2500 EUR
christine.ch 2500 EUR
opensight.de 2499 EUR
bettermoney.co 2488 USD
wohnwelt24.de 2290 EUR
eastwood.de 2000 EUR
europameister.de 2000 EUR
foodhub.in 2000 USD
Lastly, this week's domain sales report from Sedo provides sales of other types of TLDs, with 3 domains in the five figure range:
wallet.one 49000 USD
hosting-cloud.blog 30000 EUR
cloud-hosting.blog 30000 EUR
dough.tech 7999 USD
topsun.net 3900 USD
leadingwithlove.org 2927 USD
Sedo has closed up the second quarter of the year with a strong sales roster; in 2021, Sedo had a stellar year full of great results for its domain name sellers and buyers.
Statement from Sedo: This public report does not include confidential sales many of which exceed the values of our publicly reported sales. Also, only public sales of 2,000 USD and up are included in this report.

Copyright © 2022 DomainGang.com · All Rights Reserved.