#SmugMug acquires former #Yahoo property, #Flickr
SmugMug, the photo-sharing and storage company based out of California, has acquired Flickr.
As a former Yahoo! property, Flickr.com was acquired for approximately $25 million dollars in 2005, and Yahoo! massively neglected the service popular with photography enthusiasts.
SmugMug aims at restoring the former glory of Flickr, and although the details of the acquisition were not disclosed, it was most likely acquired for several million dollars.
Yahoo was bought by Verizon for $4.5 billion and formed with AOL the Oath subsidiary.
According to comScore, Flickr has more than 75 million registered photographers, and more than 100 million unique users, posting tens of billions of photos. In March, Flickr had 13.1 million unique visitors.
For more information, visit SmugMug – the new owners.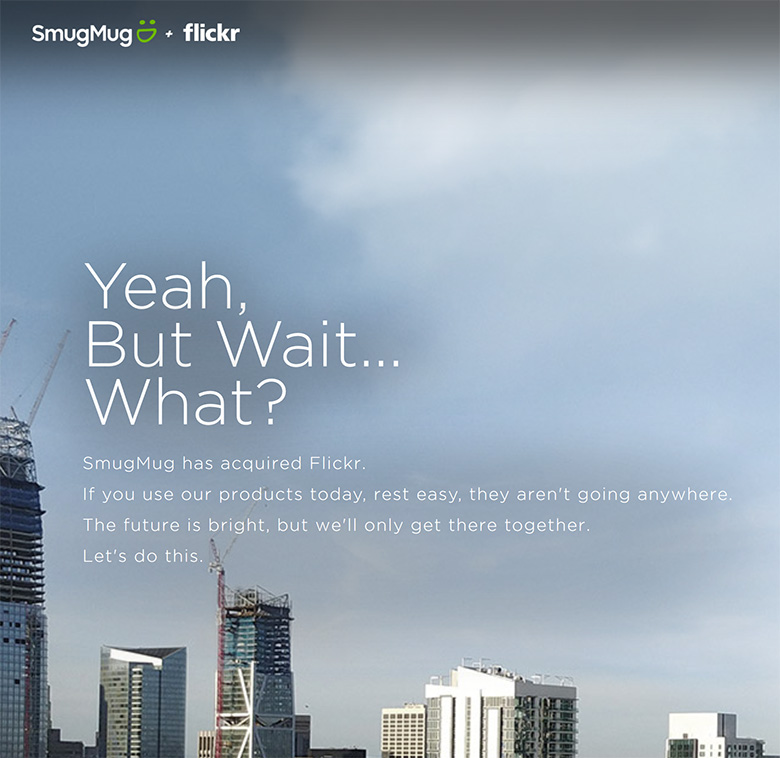 Copyright © 2023 DomainGang.com · All Rights Reserved.
Comments
One Response to "#SmugMug acquires former #Yahoo property, #Flickr"