Techdirt : Sketchy #ICANN executives and the #ORG deal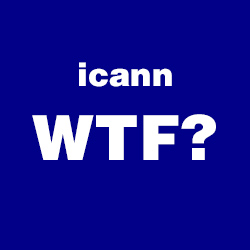 An article at Techdirt refers to the "self-serving" .ORG deal as the result of very "sketchy" actions by executives at ICANN.
The article points out the various steps in the deal that secured the removal of price caps for .ORG domains, and once this was in place, the announcement of PIR's sale for a reputedly $1.135 billion dollars to Ethos Capital. The latter, is backed by capitalists that have no relation to non-profits.
The article at Techdirt refers to Akram Atallah, Erik Brooks, Fadi Chehade, Jon Nevett, Nora Abusitta-Ouri, and Vint Cerf.
The article summarizes its findings as follows:
"All in all this is a bad look from an organization and individuals with a history of questionable deal-making and accusations of self-dealing. It's disappointing to see Cerf support this deal."
Vint Cerf, who is touted as one of "Internet's fathers," is supporting this move and even insisting that if Ethos raised the prices of .org domains to $60/year that's not such a big deal.
For the full Techdirt article click here.

Copyright © 2022 DomainGang.com · All Rights Reserved.