UNR to auction off rights to its group of gTLDs
Frank Schilling's UNR company and Registry is auctioning off its entire group of gTLDs.
The auction is slated for April 28, 2021, referenced by the company as "a historic TLD auction event."
To qualify for the event registration is available at Auction.link.
UNR is managing all of the former Uniregistry gTLDs. The no-reserve auction involves 23 individual gTLDs: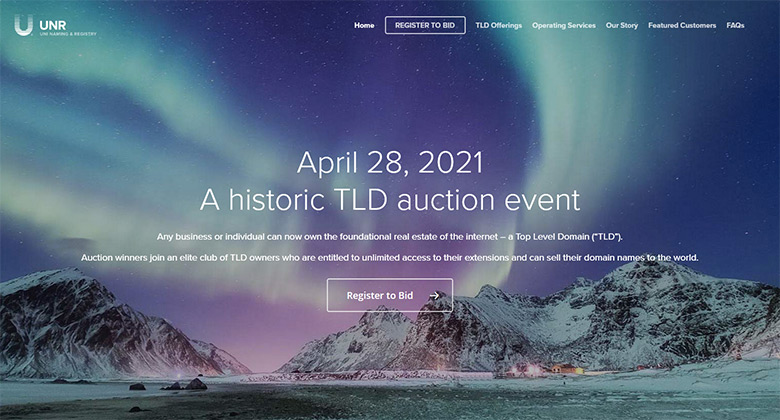 .Audio
.Blackfriday
.Christmas
.Click
.Country
.Diet
.Flowers
.Game
.Guitars
.Help
.Hiphop
.HIV
.Hosting
.Juegos
.Link
.LLP
.LOL
.Mom
.Photo
.Pics
.Property
.Sexy
.Tattoo
We asked Frank Schilling about the upcoming gTLD auction and this is Frank's statement:
It's an arms length sale to maximize value in these extensions and to give all form of bidder an opportunity to participate and set the market for these assets.

As UNR is focusing on helping Countries (CCTlds) and corporates operate their extensions with our registry in a box solution.

So anyone could wind up being a TLD owner!
Story kudos: Jamie Zoch. UNR is a premium sponsor of DomainGang, and this is not an advertisement.


Copyright © 2022 DomainGang.com · All Rights Reserved.