WarIsBoring.com: An unreported six figure sale hiding in plain sight
The publication "War is boring," operating from the domain WarIsBoring.com was created in 2007 by David Axe, an American military correspondent, blogger, and graphic novelist.
The founder published a webcomic on it initially, later on transitioning WarIsBoring.com into a news blog with a military focus. Source: Wikipedia.
The publication changed hands in 2015, after Medium slashed its budget of associated content writers and the founder went out looking for a new publisher.
"In March, the last month for which we have good numbers, War Is Boring drew more than 1.8 million views from 1.6 million unique visitors, who together spent around 60,000 hours reading our stories. There's a lot of profit potential in that audience, if we say so ourselves. More than 2,000 stories, many of them perfectly evergreen, plus two or more new stories every day. That's a lot of good writing. We're cheap. I won't say exactly how cheap, but you'd be amazed."
By the end of 2015, War Is Boring had a new publisher that took over the company's domain, web site, and other associated IP assets.
How much did it all sell for?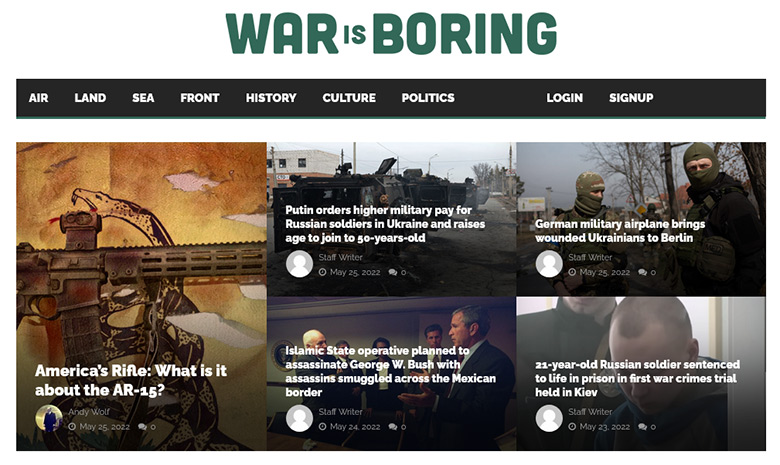 It's a little complicated.
We found this agreement document that is part of a SEC filing; the agreement is between Bright Mountain LLC and David Axe. The sale involves the following amounts:
In consideration for the purchase of the Purchased Assets, , the Buyer agrees to pay the Seller an aggregate amount of Two Hundred Fifty Thousand Dollars (US $250,000.00) (the "Purchase Price") in cash, payable as follows:

$12,377.00 paid at Closing on the Seller's behalf directly to Axe;
$87,623.00 paid at Closing on the Seller's behalf directly to Mr. David A. Segura ("Segura"); and
$150,000, paid monthly commencing on February 28, 2016, at the rate of 30% of the Net Revenue from the Website, as collected, until $150,000 is paid, but not longer than 36 months from closing. Any unpaid balance due in full January 4, 2019. "Net Revenue"
From this breakdown, the total amount of $250,000 dollars is referenced, but a large amount involves net revenue from advertising during the course of three years, for a total of $150,000 dollars. So the remainder is $100,000 dollars, of which 87.623% goes to a Mr. David A. Segura.
It seems that Mr. Segura was an investor on this project and the sale of the War Is Boring project completes his investment cycle. We can safely say that the domain & IP assets was sold for $100,000 dollars, with $87k going to Mr. Segura, $12k to Axe, and an additional $150k in net revenue earnings going—presumably—to Axe.
While we can't rank this sale as a pure domain name sale, it's valuable information related to a domain/website project that was successfully built and sold.
Copyright © 2023 DomainGang.com · All Rights Reserved.