You might be getting $25 dollars from eBay for being one of its first members!
Auction powerhouse, eBay, is celebrating 25 years on September 3rd, and is giving away $25 dollar coupons to some of its first members.
The "HAPPY25" coupon can be redeemed towards any purchase on eBay.com worth $25.01 dollars – unfortunately, you can't just pop that code in.
The $25 dollar coupon arrives in your eBay message box and looks like this: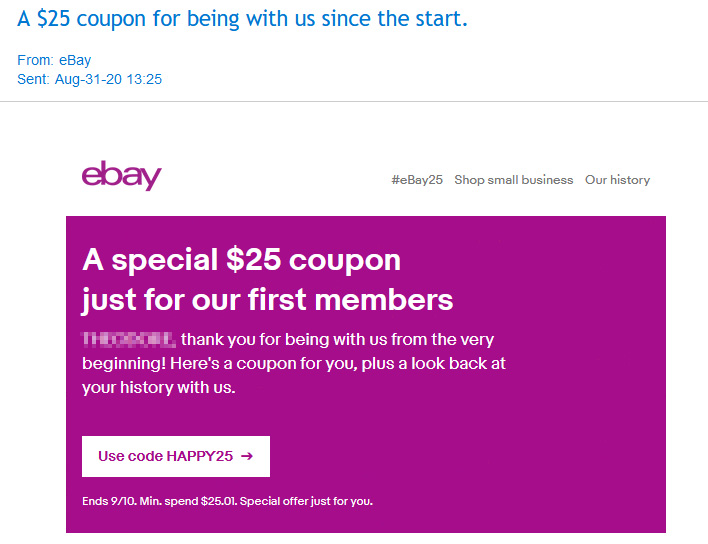 "A special $25 coupon just for our first members. (Name,) thank you for being with us from the very beginning! Here's a coupon for you, plus a look back at your history with us."
Thanks for the $25 bucks, eBay – and Happy 25th Birthday! 😀

Copyright © 2023 DomainGang.com · All Rights Reserved.