Reza Sardeha talks about the Dan future and fee changes
Dan founder, Reza Sardeha, emerged via Twitter and delivered his personal opinion about the recent drastic fee changes at GoDaddy.
The back story: Just months after acquiring Dan.com in June 2022 for a reported $71 million dollars in cash, GoDaddy increased the fees domain investors pay to use the Dan platform.
Starting on February 1st, Dan.com fees go to 15% from 9%, all while other GoDaddy-operated platforms move to the same 15% rate. The real kicker: a massive 25% "head tax" when not using the Godaddy-approved DNS.
Back to Reza, whose personal involvement in making Dan.com a successful company cannot be overstated. Tweeting from a cleaned up Twitter account—Reza deletes his entire Twitter feed regularly—the Dan.com founder and strategic advisor to GoDaddy stated the following: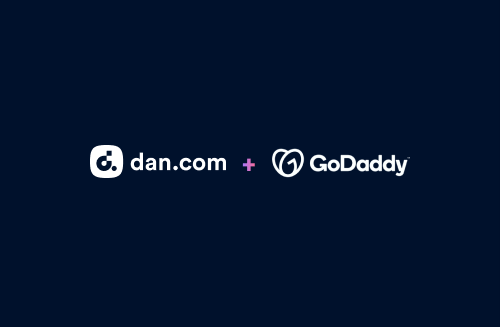 My (personal) view on the recent Dan & Godaddy commission alignment:

1: 55-60% of domain sales originate at the biggest and most effective distribution network (Afternic). The commission there is decreased from 20% to 15%.

2: 45%-40% via optimized for sale pages and the commission from direct lander sales will be aligned with what you pay for a distributed sale.

Effectively, the average domainer will not see a net negative on his/her sales outcome but in some cases even a positive outcome after this commission alignment.

Historically domainers react negatively to paying a commission but I've always said that a commission-less domain industry would lead to zero innovation as operating in the field without income results in no R&D and so product development or simply poor service.

To conclude: the roadmap of Dan & Godaddy for the secondary market is huge and exciting and is delivering tremendous value for all domainers that utilize these services effectively.

Nobody likes change but great things are on the horizon.
While it's positive to see a statement from Reza for a project he no longer controls, we have to note that these statements simply align with the GoDaddy press releases sent out for Dan.com, Afternic, and Uni Market. In other words, Mr. Sardeha acts as a megaphone of GoDaddy.
There are many questions that follow these statements which need to be addressed, so here are a few:
Why no mentioning of the outrageous "head tax" of 25% in fees when not using GoDaddy-sponsored DNS?
How is this innovative given the price-jacking GoDaddy is causing to the users of platforms it acquired?
Who exactly is the "average domainer" that would benefit from the loss of tiered fee structure at Afternic?
Many ccTLDs aren't supported by Afternic, punishing users of the Dan platform with a 6% increase in fees. How is this fair?
Surely these aren't "commission-less" platforms as Mr. Sardeha proclaims; the fee increase is merely a price-jacking of existing rates, with an added 25% "head tax" that serves as an outrageous punishment of domain investors that want to have a choice on who will be digging through their traffic.
It's really a shame seeing how far Dan.com has fallen.
Copyright © 2023 DomainGang.com · All Rights Reserved.
Comments
9 Responses to "Reza Sardeha talks about the Dan future and fee changes"