Dan.com raises base commission rate to 15%
Popular domain platform, Dan.com, is increasing its base commission to 15%.
Beginning on February 1, 2023, the increase will take effect, for all domains that use Dan, Afternic, or Uniregistry DNS. Alternate DNS usage will result in an even higher commission, set at 25%.
GoDaddy calls this a "price alignment" and is sending similar emails to Afternic and Uniregistry users.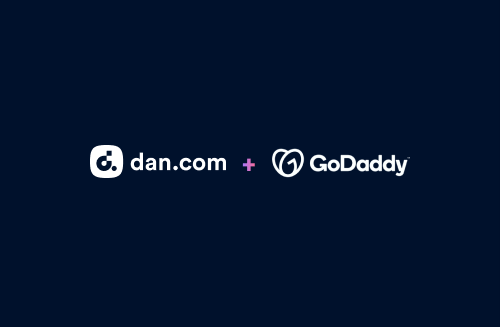 Dan.com sent out the following email to Dan.com users that states in part:
As a valuable seller, you appreciate the importance of a seamless marketplace that offers easy, fast and secure domain ownership transfers. At Dan, that's been a core part of our mission as we strived to reinvent the domain trading experience.

By joining forces with GoDaddy, we aim to create the best end-to-end solutions to trade and monetize domains for domain owners around the world. Here are some examples of how we're doing just that from our recent product updates.

Enabling access to Afternic's distribution network to increase your sales velocity
Revamping the Buyer Control Panel to better manage conversations and lease-to-own conversion
Integrating GoDaddy CashParking to connect directly to your Dan landers
Making portfolio management improvements so it's easier to manage your domains
Unveiling access to Dan brokerage specialists to increase your chance of selling and selling price since you can outsource your negotiation to the best

And, we're just getting started!

Together, we plan to bring the best of each into a unified platform that serves your best interest.

As we work towards a unified platform, it's important to align the disparate commission models currently in place. On February 1, 2023, the following commission structure will go into effect.

15% commission for domains sold that are pointed to nameservers at Dan, Afternic, or Uniregistry; regardless of where it sells on the network or through the landers directly.
25% commission for domains sold that are not pointed to nameservers at Dan, Afternic, or Uniregistry.

*Note: Import your own leads will continue to operate at the 5% commission rate

This new commission model rewards sellers choosing to do more business with our platform by using any of our For Sale Lander options and opt-in to Afternic's Distribution network. If your domain points to one of our nameservers (Dan, Afternic, or Uniregistry) when it sells, then you automatically receive a 15% commission rate. For those already using Afternic's distribution network, this provides a significant reduction in commission rate versus the 20% charged by Afternic.

Our goal with this change is to align with other marketplaces and reflect the value provided to Dan customers, including automated payout and domain transfers, advanced portfolio management and near 24×7 customer support.

We didn't take this step lightly. We carefully reviewed numerous options. Here's one example of impact to an average seller who sales 40% of their domains on Dan and 60% on Afternic.
After being acquired by GoDaddy last year, Dan.com continued to operate independently. It seems that the new commission model comes from the GoDaddy operators that are seeking a return for their investment.
Copyright © 2023 DomainGang.com · All Rights Reserved.
Comments
4 Responses to "Dan.com raises base commission rate to 15%"