Love.com: Fresh trademark application points to #DAO and #crypto use
The operators of the ultra premium domain, Love.com, have applied for a second trademark for LOVE.COM.
Barely a month since their first application, the new filing with the USPTO reveals some interesting new services arriving from Love.com.
Filed with an intent to use clause, the mark spans a wide range of cryptocurrency-enabled healthcare services, utilizing the Decentralized Autonomous Organization (DAO) approach.
Here's a tiny portion of the services:
website to describe a company whose goods and services include operating clinical trials; operating virtual clinical trials; operating decentralized clinical trials; operating decentralized virtual clinical trials; the development of pharmaceuticals; the assessment of pharmaceuticals; providing information about pharmaceuticals; the sale of pharmaceuticals; the testing of pharmaceuticals; the treatment of infections; the treatment of disease; the treatment of illness; creating, testing, selling, and providing information about pharmaceuticals for the treatment of viral infections, neoplastic, metabolic, autoimmune, or inflammatory disorders; providing healthcare services; providing health management programs; providing a health database; health management featuring inputting and collection of data and information all for treatment and diagnostic purposes; providing a full line of pharmaceutical preparations; educational services, namely, providing electronic publications in the nature of articles and newsletters in the field of pharmaceuticals and healthcare to healthcare professionals and patients; healthcare services, namely, providing information in the field of health via the internet; the use of artificial intelligence to analyze photographs for the purpose of making health recommendations or diagnosing or treating any disease; the use of a decentralized autonomous organization (DAO) to enable any of the above, and the use of a virtual currency monetary token to enable any of the above; providing health diagnostic services; providing health care; providing health planning tools; providing dietary recommendations; generating personalized health supplements and recommendations; evaluating third-party health supplements and programs; selling health and wellness supplements and programs; hosting a marketplace for health and wellness supplements and programs; providing exercise recommendations; providing testing material for biotechnology firms; providing virtual and in-person health assessments;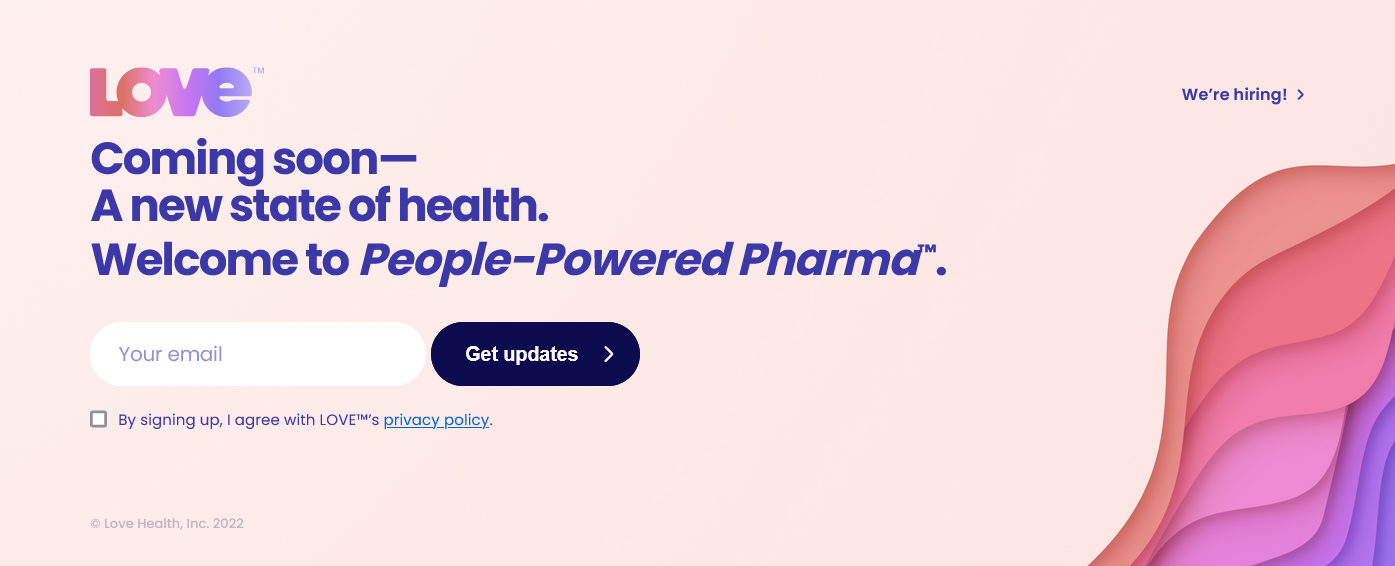 The fact that the operators of Love.com are riding on the blockchain bandwagon "first class" is evident by the current job openings that include the position of a "blockchain engineer."
It'd be interesting to see what will eventually become of this premium domain that Verizon sold to its current owners.
Copyright © 2023 DomainGang.com · All Rights Reserved.