Love.com: Trademark application indicates #Verizon has sold a premium #domain asset
The apparent sale of the aged, premium domain Love.com is indicated by a recent trademark application for LOVE.COM.
Registered in 1998, Love.com has been in the possession of Verizon through its acquisition of Yahoo! and its rollout into the Oath entity.
In the past, it was used as part of AOL personals.
The trademark application involves the mark LOVE.com, consisting of standard characters, without claim to any particular font style, size, or color. The application was filed with an intent to use clause, indicating that the mark has not been in use yet.
The mark registration application was filed by Love Health, Inc., a Miami corporation formed on December 6, 2021. Its president and director, Mr. J. A. Rahn, is co-founder of Mind Medicine Inc., also known as MindMed—a New York-based psychedelic medicine biotech company that develops psychedelic-inspired medicines and therapies to address addiction and mental illness. Source: Wikipedia.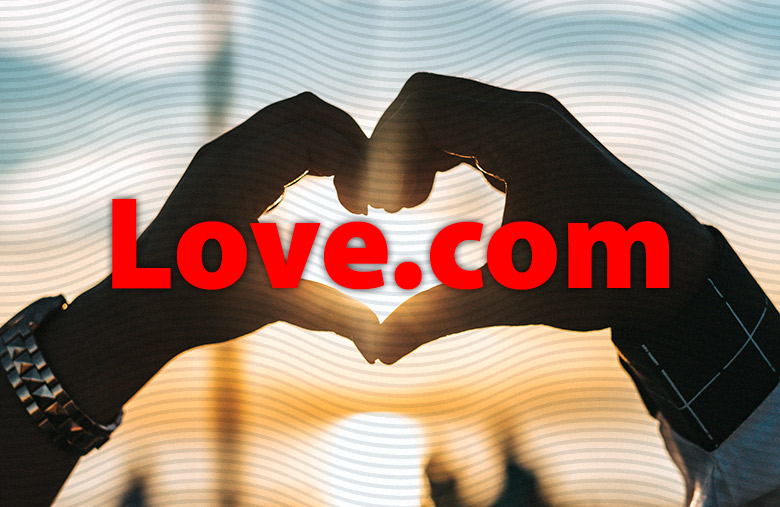 The LOVE.com mark was applied for a number of services, including the following in part:
website to describe a company whose goods and services include the collection, transportation, sequencing, analysis, and freezer storage of bio-waste and biomatter samples, including the collection, transportation, sequencing, analysis, and freezer storage of bio-waste and biomatter samples, including, but not limited to: stool, urine, blood, stem cells, semen, and ova, for the purposes of providing health recommendations, providing health diagnostic services, providing health care, providing health planning tools, providing dietary recommendations, generating personalized health supplements and recommendations, evaluating third-party health supplements and programs, selling health and wellness supplements and programs, hosting a marketplace for health and wellness supplements and programs, providing exercise recommendations, providing testing material for biotechnology firms, providing virtual and in-person health assessments, running in-person and virtual medical surveys, providing treatment programs for addiction and recovery, and running virtual and in-person medical studies
Meanwhile, the domain Love.com shows no changes in its WHOIS information currently and it still forwards to Yahoo! Advertising Solutions. It's possible that is intentional until the transaction completes.
If Love.com was indeed sold by Verizon it has the potential of being a high seven, to eight figure deal.
The timing of the mark's registration application is also fun: Valentine's Day is coming up as the predominant day for the expression of love around the world. ❤️
Copyright © 2023 DomainGang.com · All Rights Reserved.