Aborted.com: Domain "in development" since 2008!
Time flies by when you're planning your next domain development and Aborted.com is no exception.
According to its lander, the domain Aborted.com is in the possession of SafetyNet Systems Ltd., a British company.
Since 2008, year after year, the domain's lander displays a message that development is ongoing; in recent years, the message stipulates that the domain might be for sale if such an offer arrives before development begins.
Perhaps the plans for development have been aborted? 😀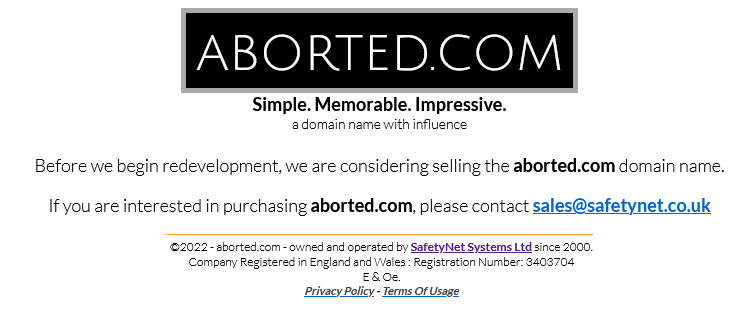 Our suggestion: It's a great idea to first develop a solid plan and domain development process before acquiring a domain name.

Copyright © 2022 DomainGang.com · All Rights Reserved.