#Amazon peoples launch peaceful protest outside #ICANN headquarters opposing new gTLD
The embattled gTLD dot .Amazon has been a thorny issue in ICANN's side; for a few years now, indigenous Amazon peoples have been blocking its launch.
Amazon, the monolithic online retailer, wants dot .Amazon for its own use – just like it owns dot .AWS for its web and cloud hosting services.
The Amazon people are no longer waiting for the ICANN bureaucrats to deliver a decision – they are demanding an imminent and fair outcome by demonstrating outside its headquarters in Los Angeles.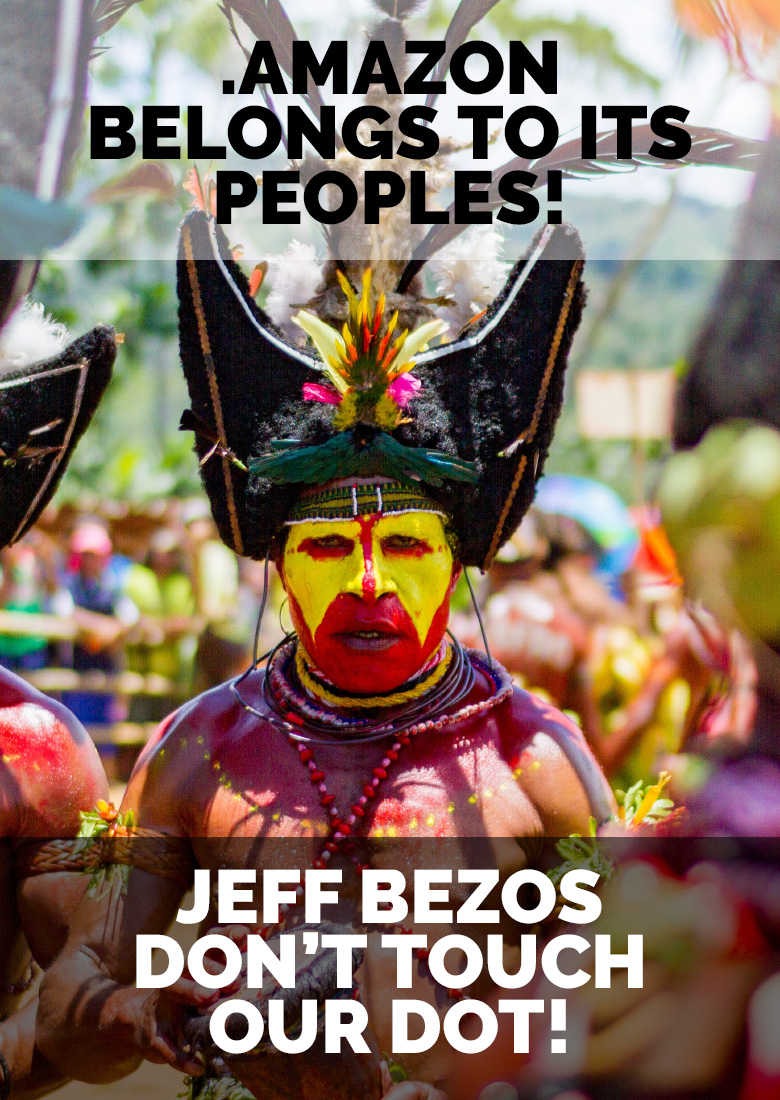 Moooki Alombokumbo, of the Yuracaré tribe has been the spokesperson, and he stated:
"Thousands of brothers and sisters from the Amazonian tribes of Yuracaré, Pacahuara, Araona, Yuqui and others, are here to unite our voice into one: ICANN, set Amazon free! We ask people of the world to cancel their Prime membership in a joint protest!"
Along with groups from the Koatinemo, Inãwébohona, Bujiwa and Maranhão tribes, Moooki Alombokumbo appeared in battle wear approved by the local sheriff's office, as a cultural but peaceful demonstrator.
"We have been in Amazon for thousands of years, the land and name is ours – ok, so it was the Greeks who referred to the Amazons first but you catch my drift, it's our land and forest to protect – Jeff Bezos, go home!" exclaimed Alombokumbo, stomping the ground with both feet.
ICANN officials have yet to issue an announcement on the issue. Watch the video below:
Copyright © 2023 DomainGang.com · All Rights Reserved.
Comments
One Response to "#Amazon peoples launch peaceful protest outside #ICANN headquarters opposing new gTLD"