ASS.com: Rick's domain now using Fathom analytics
ASS.com, Rick Schwartz's domain under contract, is no longer pointing to a joint ventures lander.
The Domain King announced that the domain has been on contract for $6 million dollars plus royalties. Unlike the obvious adult use, ASS.com is expected to be something…different.
What exactly will ASS.com be used for, we cannot fathom. Which brings us to the use of Fathom analytics by ASS.com, presumably tracking visits.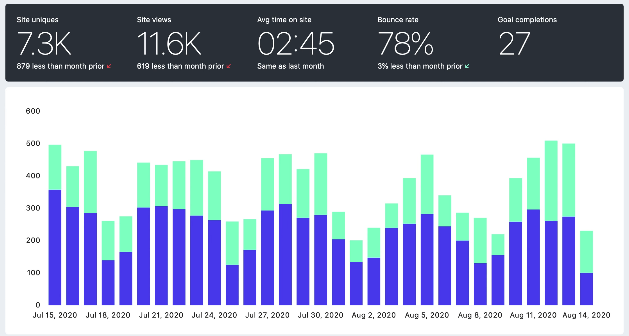 According to their web site at UseFathom.com, Fathom is easy-yet-powerful website analytics that protects digital privacy.
ASSuming that the buyer under contract is testing traffic currently, Fathom appears to be a provider of great looking analytics and charts.
Which brings us to yet another point: Unrelated to Fathom analytics, the domain Fathom.com is no longer active, but the domain is not for sale:
The educational resources formerly available at fathom.com are no longer being maintained and have been taken offline. The fathom.com domain is not available for sale. All other inquiries should be directed to the Center for Digital Research and Scholarship at Columbia University (digitalscholarship@library.columbia.edu).
So there you go, three pieces of ASS.com information served in one article! 😀

Copyright © 2022 DomainGang.com · All Rights Reserved.