Auction for 6000.cc closed at five figures USD
The auction for the domain 6000.cc ended at DropCatch, and a battle between Chinese bidders has been settled.
The four digit (NNNN) .cc domain auction closed at $15,800 dollars. This is the 4th best recorded sale of a four digit .cc domain ever, and the 2nd best in the course of a year. Source: NameBio.
The auction's winner is First1, a Chinese bidding platform that acquires domains that are then auctioned further on their platform. Alibackorders is another Chinese bidding pool, that finished second.
Why would .cc be so popular in China?
For starters, this numeric domain can stand for "Chinese Company" or "Chinese Corporation" – in our opinion, it can also stand for "Coca Cola." Or "Corona Clusterfuck."
Either way, some dude from China spent $15,800 dollars on a domain from Cocos Islands.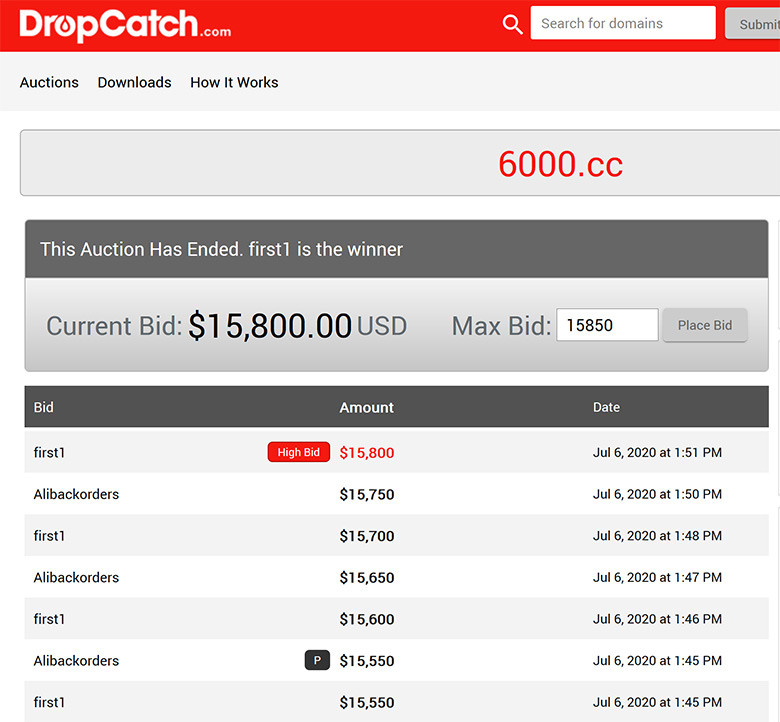 Copyright © 2022 DomainGang.com · All Rights Reserved.
Comments
One Response to "Auction for 6000.cc closed at five figures USD"