Bill Hartzer : #SEO specialist dissects Donald Trump's tweet on alleged #Google bias
SEO specialist and domain investor, Bill Hartzer, was on television news today, weighing in on a presidential tweet.
The Texas-based professional was interviewed by CBS, in response to a statement by Donald Trump:
Google search results for "Trump News" shows only the viewing/reporting of Fake News Media. In other words, they have it RIGGED, for me & others, so that almost all stories & news is BAD. Fake CNN is prominent. Republican/Conservative & Fair Media is shut out. Illegal?
Bill Hartzer identified the onus being on the various news media, not on the search engine that shares the content they generate.
With better search engine optimization (SEO) certain news rank higher, depending on the effort and approach news outlets take.
Google denied Trump's allegations of using bias in presenting the news from a variety of sources.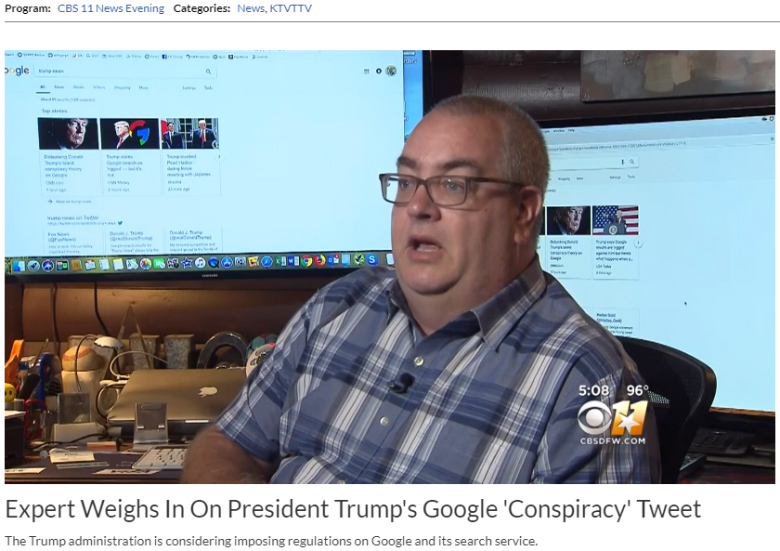 Watch the CBS video with Bill Hartzer below:
Copyright © 2023 DomainGang.com · All Rights Reserved.