#Cloudflare rolls out 1.1.1.1 and 1.0.0.1 as recursive #DNS resolver pair
Concerned about privacy? Cloudflare has rolled out its own recursive DNS resolver, that responds to the IP address 1.1.1.1.
Choosing to roll out the service on April 1st thanks to the four aces involved, Cloudflare insists this is not a joke.
Said the Cloudflare announcement:
Cloudflare's mission is to help build a better Internet and today we are releasing our DNS resolver, 1.1.1.1 – a recursive DNS service. With this offering, we're fixing the foundation of the Internet by building a faster, more secure and privacy-centric public DNS resolver. The DNS resolver, 1.1.1.1, is available publicly for everyone to use – it is the first consumer-focused service Cloudflare has ever released.

We're using the following IPv4 addresses for our resolver: 1.1.1.1 and 1.0.0.1. Easy to remember.
The Cloudflare DNS resolver, 1.1.1.1, is also supporting privacy-enabled TLS queries on port 853 (DNS over TLS), to keep queries hidden from snooping networks; it claims to be faster than both Google DNS and OpenDNS.
By offering the experimental DoH (DNS over HTTPS) protocol, Cloudflare aims at improving both privacy and a number of future speedups for end users.
Some users have reported issues with routers using the https://1.1.1.1 IP address. The alternative address at https://1.0.0.1 should work.
For more information, click here.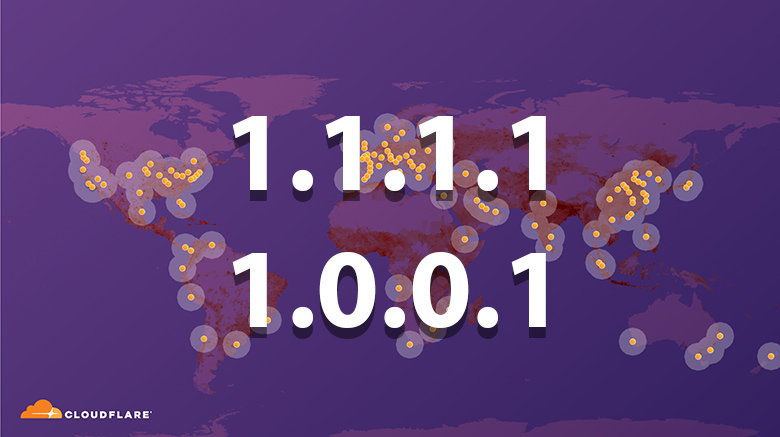 Copyright © 2021 DomainGang.com · All Rights Reserved.