Clueless domainers keep on registering Super Bowl #domain names
It's Super Bowl Sunday, and we're supposed to refer to it as "the big game," right?
Whether you support the Philadelphia Eagles or the New England Patriots, one thing is certain: "Super Bowl" is a registered trademark.
The Super Bowl trademark is quite famous, going back almost 50 years, according to the United States Trademark and Patent Office.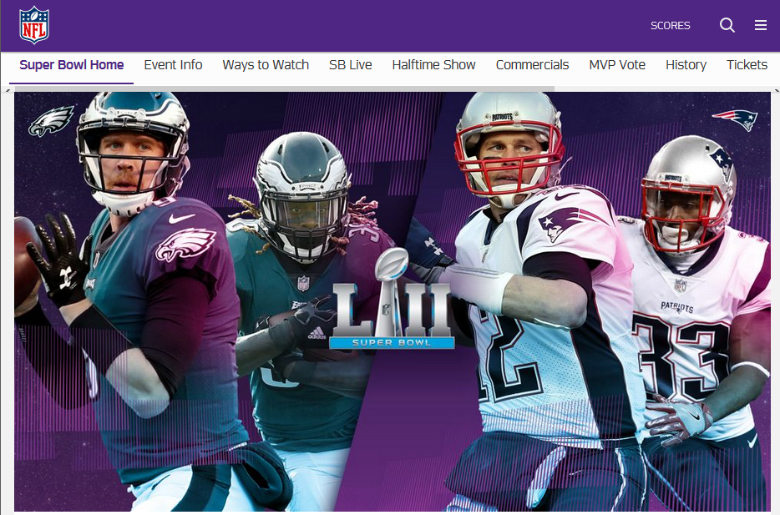 And yet, clueless domain investors from around the world continue to register domains that contain the trademark.
Here are some examples of new gTLDs and some ccTLDs, that aren't registered by the NFL:
superbowl.tel
superbowl.blue
superbowl.click
superbowl.deals
superbowl.rent
superbowl.rocks
superbowl.website
superbowl.live
superbowl.services
superbowl.se
superbowl.tech
superbowl.today
superbowl.events
superbowl.top
superbowl.codes
superbowl.world
superbowl.news
superbowl.xyz
superbowl.guru
superbowl.pro
superbowl.cards
superbowl.report
superbowl.green
superbowl.cafe
superbowl.email
superbowl.life
superbowl.media
superbowl.one
superbowl.photos
superbowl.show
superbowl.video
superbowl.club
superbowl.center
superbowl.express
superbowl.promo
superbowl.red
superbowl.work
superbowl.zone
superbowl.delivery
superbowl.love
superbowl.recipes
superbowl.city
superbowl.tips
superbowl.wiki
superbowl.blog
superbowl.lol
superbowl.cloud
superbowl.tokyo
superbowl.limo
superbowl.vip
superbowl.bet
superbowl.nu
superbowl.party
superbowl.guitars
superbowl.auction
superbowl.buzz
superbowl.agency
superbowl.team
superbowl.nyc
superbowl.vegas
superbowl.boston
superbowl.pizza
Enjoy the Big Game – but stay away from such domain name registrations.

Copyright © 2022 DomainGang.com · All Rights Reserved.
Comments
5 Responses to "Clueless domainers keep on registering Super Bowl #domain names"