Dan.com: Why are European domain buyers getting hit with 21% VAT
Domain names being sold on Dan.com carry a 21% VAT (Value Added Tax) the European equivalent of the US sales tax.
The collection of VAT is to be expected in all European countries that are members of the Eurozone:
Austria, Belgium, Cyprus, Estonia, Finland, France, Germany, Greece, Ireland, Italy, Latvia, Lithuania, Luxembourg, Malta, Netherlands, Portugal, Slovakia, Slovenia, and Spain.
Approximately 340 million people live in the Eurozone area, making it a market bigger than the US.
That being said, recent changes in how domain sales agreements are facilitated on Dan.com, a GoDaddy company, seem to complicate things.
Before changes took place, all sales transactions on Dan.com were between two parties, the seller and the buyer. Domains sold by sellers outside of the Eurozone involved no VAT collected from the buyer.
Now that Dan.com becomes the de facto selling point of domain names, VAT is collected from the buyer regardless of the seller's locale, with some exceptions. All transactions hide both the seller's and the buyer's identity as well, with Dan.com—a Dutch company—being the transaction facilitator.
When someone from within the Eurozone visits domain names listed on Dan.com, this is what they see: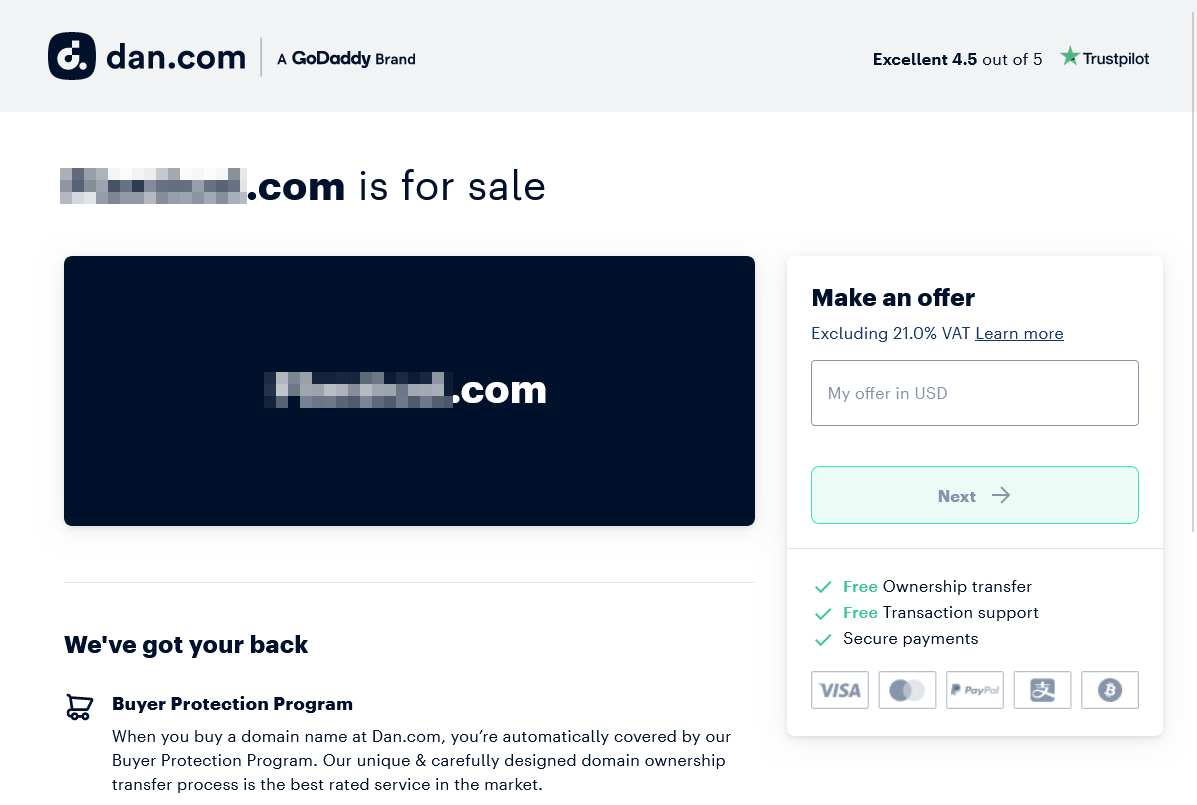 Clicking on the "Learn more" link next to the 21% VAT reference produces the following pop up: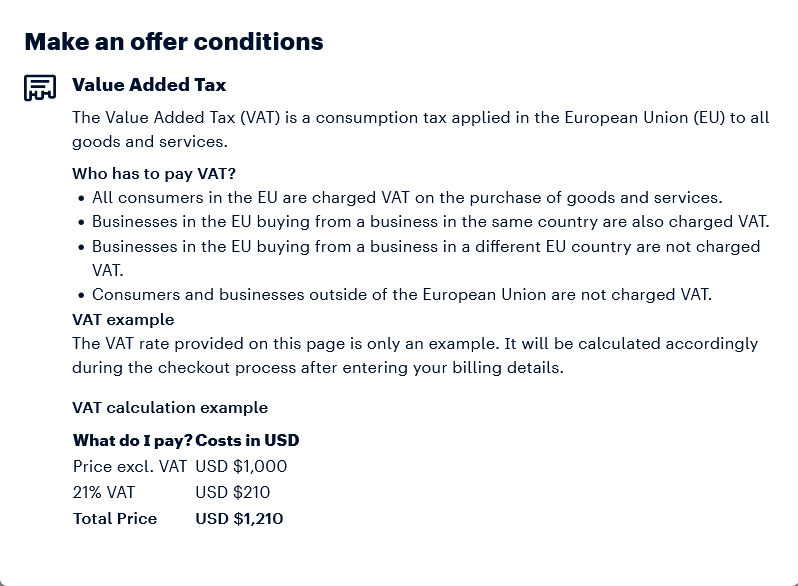 So to recap:
Dan.com is now the managing point of all transactions, with buyer and seller not knowing each-other's identity as far as contracts go.
Domain sellers outside of the Eurozone don't get charged VAT.
Domain buyers from the Eurozone will get charged VAT, regardless of where the seller is located.
Other details as seen in the pop-up above.
Copyright © 2023 DomainGang.com · All Rights Reserved.
Comments
One Response to "Dan.com: Why are European domain buyers getting hit with 21% VAT"