Domain Pulse : Two day #domain and #tech conference begins in Germany
When it comes down to producing a hybrid domain and technology conference, Germans do it better.
It's almost early spring in Germany, and Domain Pulse 2018 takes place in Munich, on February 22nd and 23rd.
The two day event is welcoming German and Austrian participants primarily, but many more are attending from a number of European countries.
Domain Pulse 2018 is organized by DENIC, the German registry for .de domains, SWITCH of Switzerland, and nic.at, the Austrian registry for .at domain names.
The event's two day agenda spans a variety of subjects, including:
Digital Enlightenment – Enlightened Digitization: From Naivety to Humanity in the Digital World
Smart Mobility Put to the Test: Technology and Morality of Connected Driving
Deceptive Security. How the Fear of Terrorism Drives us into a State of Emergency
Authentication by Domain, Data Privacy by Default: A Universal Single Sign-On Solution – Open, Free & Secure
New Ideas to Overcome Stagnation: How Registries Meet the Slowing Domain Growth
Several of Sedo's officers are attending Domain Pulse, which is located at the heart of the Munich Digital Hub, the BMW Welt.
Here's a photo that Christian Voss, CMO of Sedo, shared on social media, on his way to Domain Pulse 2018. 😀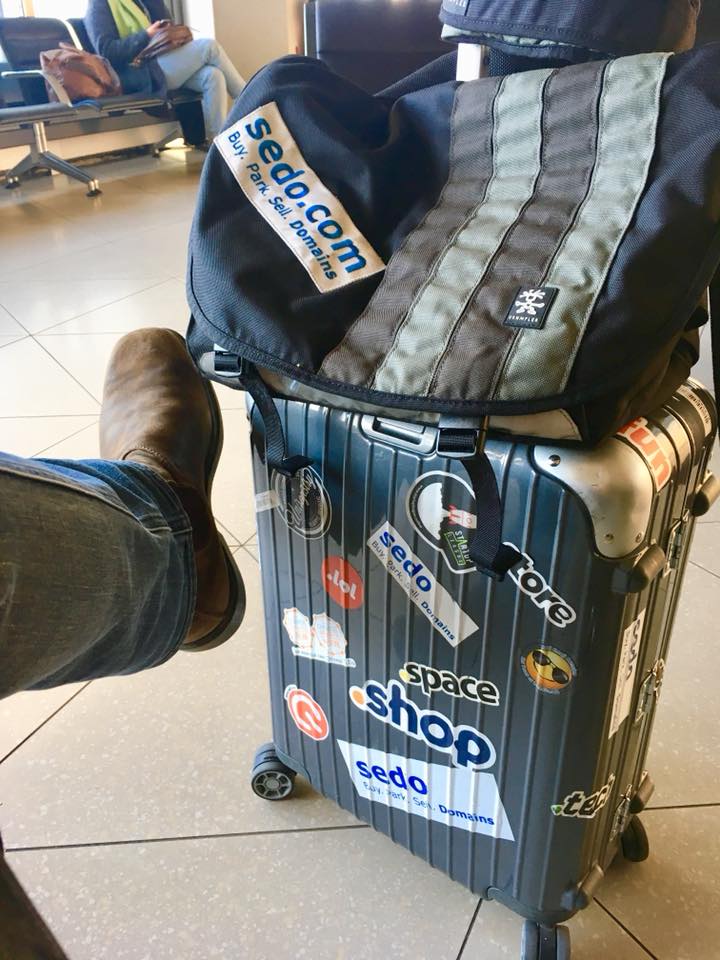 Copyright © 2022 DomainGang.com · All Rights Reserved.