Domain rebranding: Summary of the past 15 days
Domain rebranding involves the domain changes to facilitate an improved or new brand, product, or corporate name.
Dozens of companies change their domain name every week, most likely. Some changes are more noticeable than others and there is no organized list of such domain rebranding that takes place.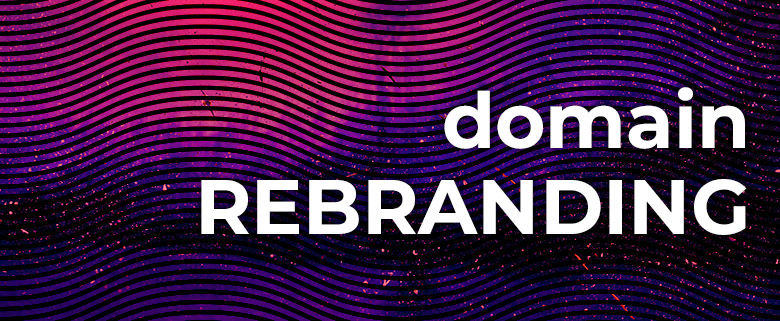 Thanks to Dommunity we've seen quite a few interesting cases of domain rebranding and we're sharing the ones that took place during the past 15 days below:
PupWax.com rebrands as Puppington.com. Pup Wax will remain a flagship product line under the new Puppington name
Bonded.finance rebrands as Fringe.fi
MAPR.agency rebrands as Comprise.agency
GlaxoSmithKline plc (GSK) announced that the new company, to result from the proposed demerger of Consumer Healthcare from GSK.com in mid-2022, will be called Haleon.com
Feex.com rebrands as Pontera
Tendermint.com rebrands as Ignite ignt.com
Latitude Latd.com rebrands as Lumiere.is
EatBeyondGlobal.com rebrands as EatAndBeyond.com
BaCoTech.com becoming OnceAccounting.com Technologies
MarxentLabs.com rebrands to 3DCloud.com
TheUndefeated.com rebrands as Andscape.com
UniversalCIS.com rebrands to Xactus.com
Urban.us rebrands as ThirdSphere.com
NeuraLegion.com rebrands as BrightSec.com
ScientificGames.com (Gaming, iGaming & SciPlay) rebrands to LNW.com
Sunwell.com rebrands as Deepchill.com
Compub.com, the Apple Premium Reseller & repair service provider in Ireland rebrands to SelectOnline.com
Merged DueDil.com & Artesian.co rebrand as FullCircl.com
Make sure you follow Dommunity on Twitter.

Copyright © 2023 DomainGang.com · All Rights Reserved.